SİBER UZAYDA REALİST TEORİNİN DEĞERLENDİRİLMESİ
Keywords:
Realist Theory, Cyber Space, International Relations, New Actors, Anarchy
Abstract
Although International Relations discipline has developed with new theories, ideas and approaches, the discipline dominantly accepts that the state is the main actor in the international arena. With the changes within the modern system individuals, NGOs, Companies and civil societies have participated to the international relations system and they have a voice in many situations and decisions. The anarchic nature and constant change of international relations has led to the disciplinary examination of their development in the international system and the opening of a new title. Especially after the Cold War, technological developments and the use of these developments by the actors in the international system in defense and attack have started to investigate technological developments in the discipline according to the study of International Relations. The widespread use of the Internet and technological developments led the development of a new concept: Cyberspace The concept of Cyberspace is now a part of the discipline of International Relations. With it, new ideas and terms emerged. Especially Realist Theory / Realism, which has an important place in the Cold War era, has begun to lose its effect with
the failure to find solutions to new challenges and the emergence of new technological developments. In spite of this, the Realism's ability to cope with cyberspace has started to be discussed.. This study will focus on how Realism describes changes in the system and whether they can express these changes. The main aim of the study is to evaluate arguments of Realism in the framework of cyberspace, and to examine the validity of these arguments.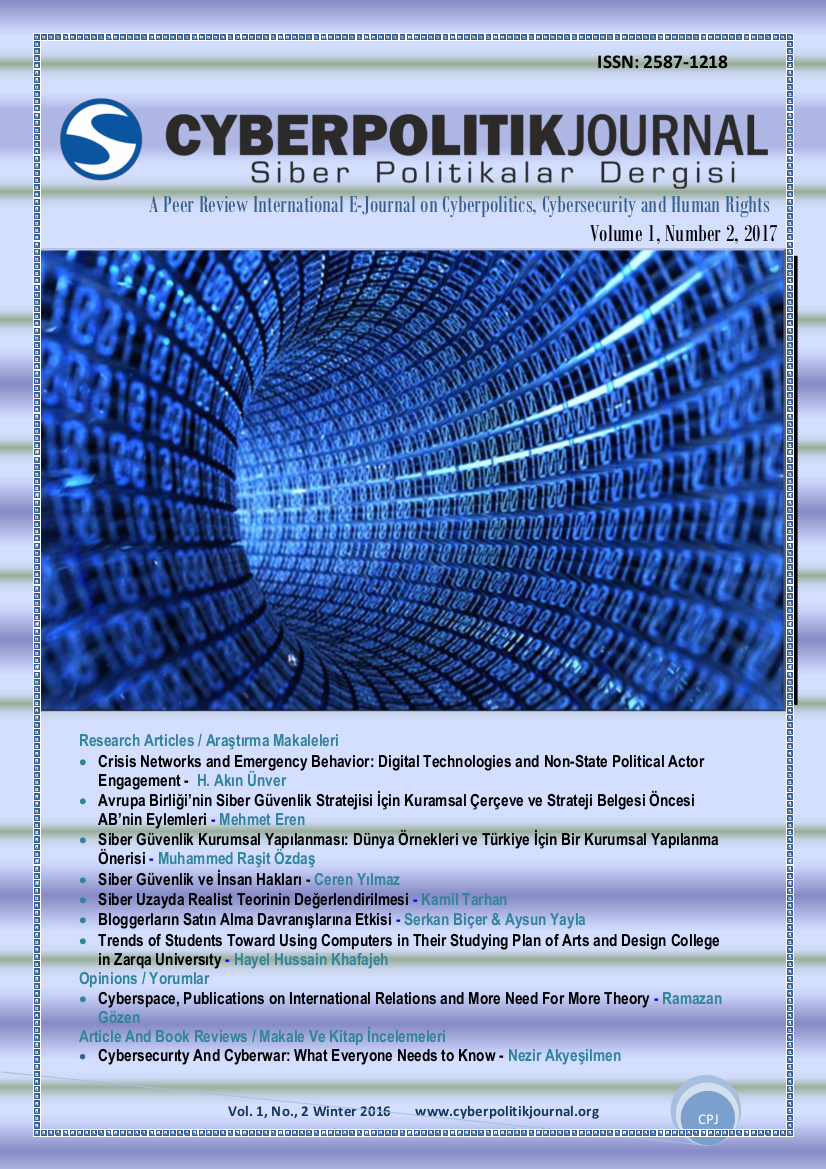 Downloads
How to Cite
TARHAN, K. (2016). SİBER UZAYDA REALİST TEORİNİN DEĞERLENDİRİLMESİ. Cyberpolitik Journal, 1(2), 292-311. Retrieved from http://cyberpolitikjournal.org/index.php/main/article/view/66
Section
Research Articles
License
This work is licensed under a Creative Commons Attribution-NonCommercial-ShareAlike 4.0 International License.