CYBERSECURITY AND HUMAN RIGHTS DURING FIGHT AGAINST COVID-19 IN SOUTH ASIA
Keywords:
Covid-19, Cyber Security Technology, Human Rights
Abstract
The Covid-19 virus, which appeared in Wuhan city in Hubei Province of China, spread all over the world, causing a major epidemic crisis. Thousands of people have lost their lives in the process from the first days of the virus to its transformation into pandemics, while millions of people have been infected with the virus. Although the methods in the fight against Covid-19 are carried out with different methods in many countries, they continue.
In some countries, the Covid-19 pandemic is tackled using advanced technologies and cyber technologies. Examples of these are South Korea, Singapore, China and Taiwan. In these countries, while positive results were obtained in the struggle using cyber technologies, on the other hand, allegations were made that many human rights violations were made during the use of these cyber technologies. Discussions on these violations continue.
In some countries, due to the lack of these technologies, the control of the process has resulted in more failures. This failure occurred as the deprivation of people from fundamental rights and freedoms during the fight against the pandemic. Indonesia and the Philippines are examples of these countries. In this study, what kind of cyber security technologies the countries of Asia and Asia-Pacific region use in the pandemic process in general and what problems they pose in the context of human rights will be examined.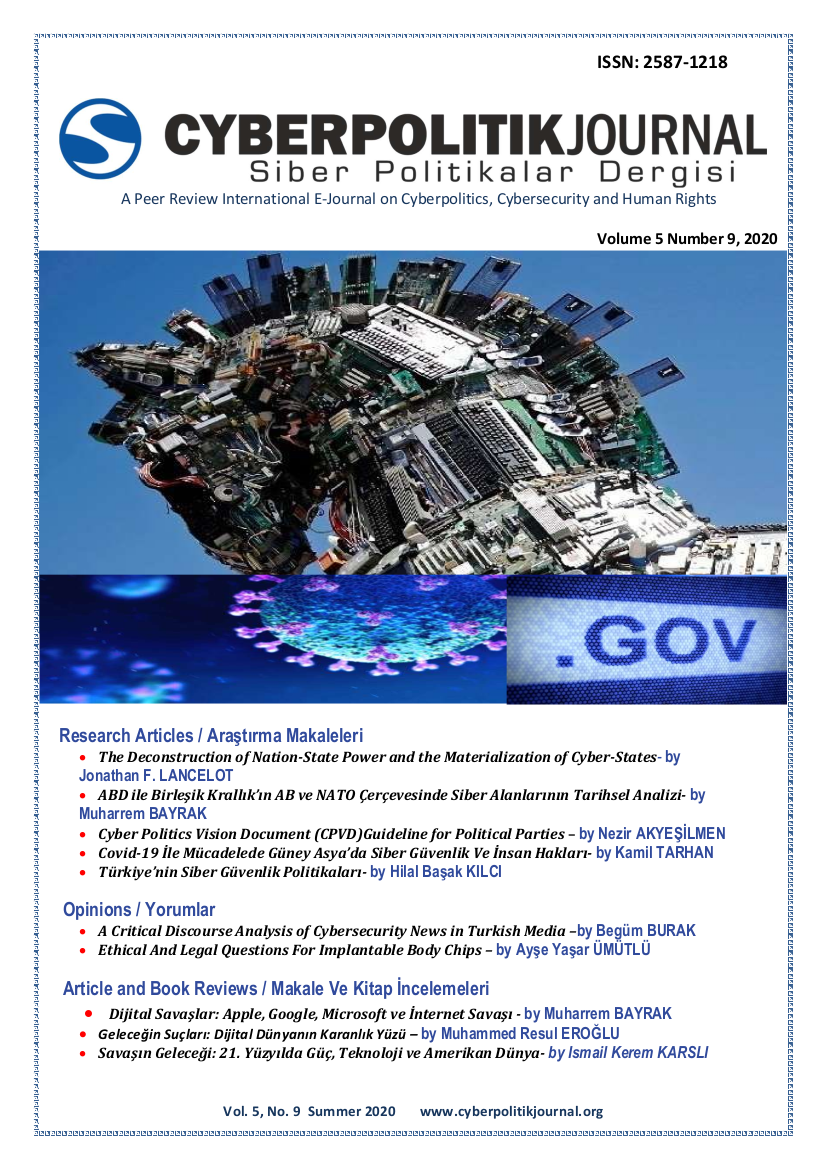 Downloads
How to Cite
TARHAN, K. (2020). CYBERSECURITY AND HUMAN RIGHTS DURING FIGHT AGAINST COVID-19 IN SOUTH ASIA. Cyberpolitik Journal, 5(9), 88-112. Retrieved from http://cyberpolitikjournal.org/index.php/main/article/view/6
Section
Research Articles
License
This work is licensed under a Creative Commons Attribution-NonCommercial-ShareAlike 4.0 International License.