Digital Citizenship Education Handbook
Abstract
The Council of Europe published the Digital Citizenship Education Handbook in 2019. The experts created for studies initiated on digital citizenship by the Council of Europe have played a vital role in the publication of the handbook. It is certainly a tangible result of the Council of Europe's long-standing training programs for the Competences Framework for Democratic Culture and Democratic Citizenship. Therefore, the study can be stated as gaining a perspective that we can call internet literacy and turning the roadmap created by the Digital Citizenship Education Expert Group, which has been operating since 2016, into concrete form. For this reason, the basic principles of the Council of Europe on democracy, human rights and the rule of law are conveyed to the reader, including online life. The book's authors are the two experts of the Council of Europe, Janice Richardson and Dr Elizabeth Milovidov. While the former is one of the members of Facebook's security advisor board, the latter is an experienced eSafety consultant, lawyer, law professor and supporter of child rights.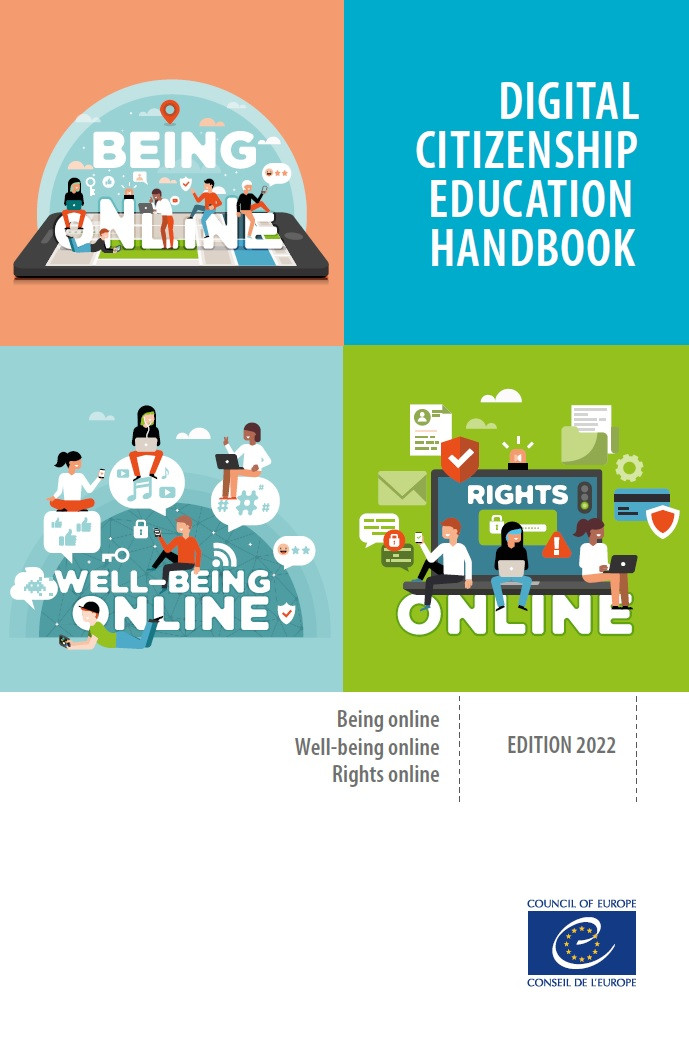 Downloads
How to Cite
TARHAN, K. (2023). Digital Citizenship Education Handbook. Cyberpolitik Journal, 7(14), 281-284. Retrieved from http://cyberpolitikjournal.org/index.php/main/article/view/176
Section
Article and Book Reviews
License
Copyright (c) 2023 Cyberpolitik Journal
This work is licensed under a Creative Commons Attribution-NonCommercial-ShareAlike 4.0 International License.