BLOGGERLARIN SATIN ALMA DAVRANIŞLARINA ETKİSİ
Keywords:
New Marketers, Online Worlds, Impact of Bloggers, Buying Behavior
Abstract
Communication ways have been differed by virtue of new communication technologies and new communication environments have aroused concomitantly. Blogs, which changed completely the internet usage of people and are based on and sustained in Web 2.0, are defined as online diaries generated in order to share with other internet users the content that are determined entirely by the author. At the same time, blogs has recently been commercialized in result of increase in advertising revenue and variation in advertising media; the effects of commercialization in blogs' contents started to be discussed. Buying behavior used to be mostly performed conventionally on conventional media. Yet, buying behavior began to be carried out also in new media environments particularly with the progress in Web 2.0 tools. Therefore, this study considers the assessment of buying behavior in new media to be crucial. This study's main problem is to understand how the content generated by bloggers influences the buying behavior of the followers. The survey technique,
one of quantitative research methods, was conducted in this study. Surveys was applied to approximately 218 followers of three most popular blog, by this way the effects of blogs on buying behavior were intended to measure.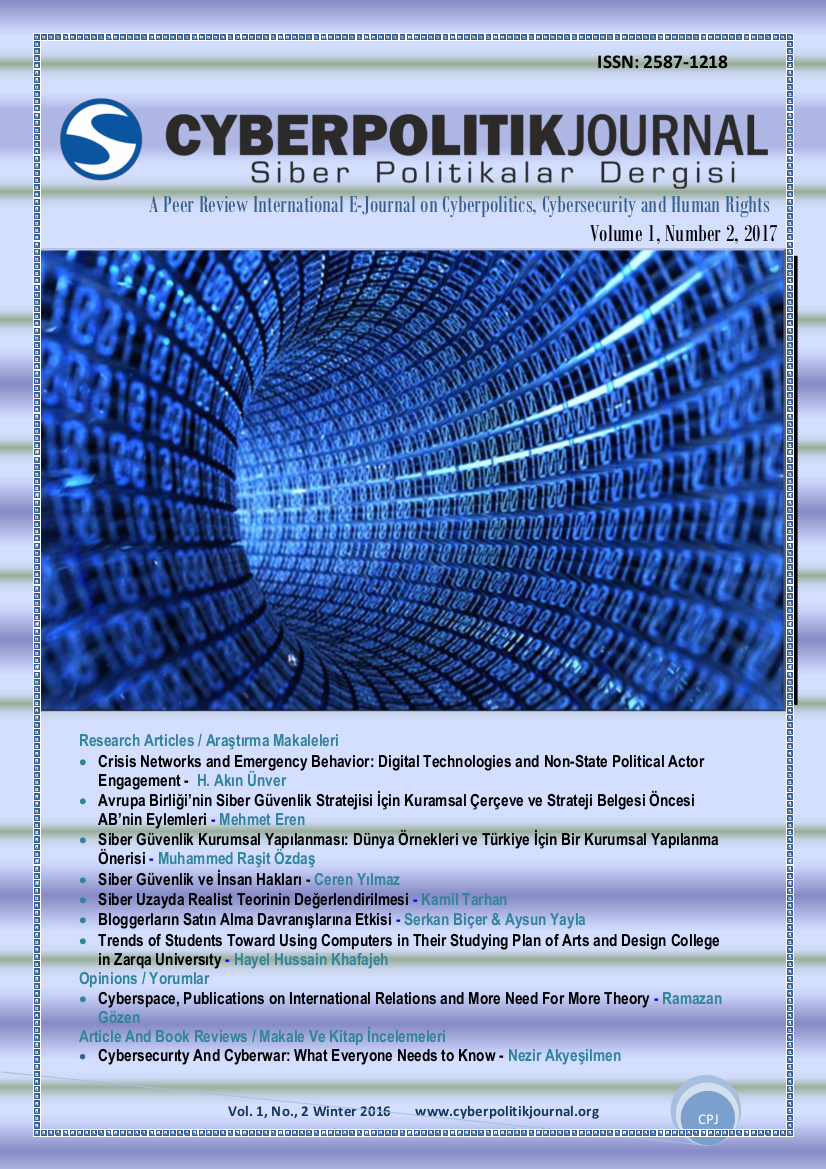 Downloads
How to Cite
BİÇER, S., & YAYLA, A. (2016). BLOGGERLARIN SATIN ALMA DAVRANIŞLARINA ETKİSİ. Cyberpolitik Journal, 1(2), 312-342. Retrieved from http://cyberpolitikjournal.org/index.php/main/article/view/67
Section
Research Articles
License
This work is licensed under a Creative Commons Attribution-NonCommercial-ShareAlike 4.0 International License.