CYBERSPACE AND HUMAN RIGHTS
Keywords:
Cyberspace, Human Rights, Law
Abstract
The most important parts of human rights legislation are the right to expression, opinion, personality and privacy in cyberspace. Freedom of statement, personal security and freedom, private life and the protection of personal data are often violated. These security issues, which emerged in parallel with the increasing technology in the field of communication and information technology, made it possible to take steps towards information law in the late stage. This study examines the historical development of human rights and cyber space, the dimensions of cyber space and human rights relation, human rights violations in cyberspace, and national, regional and international studies on the protection of these rights.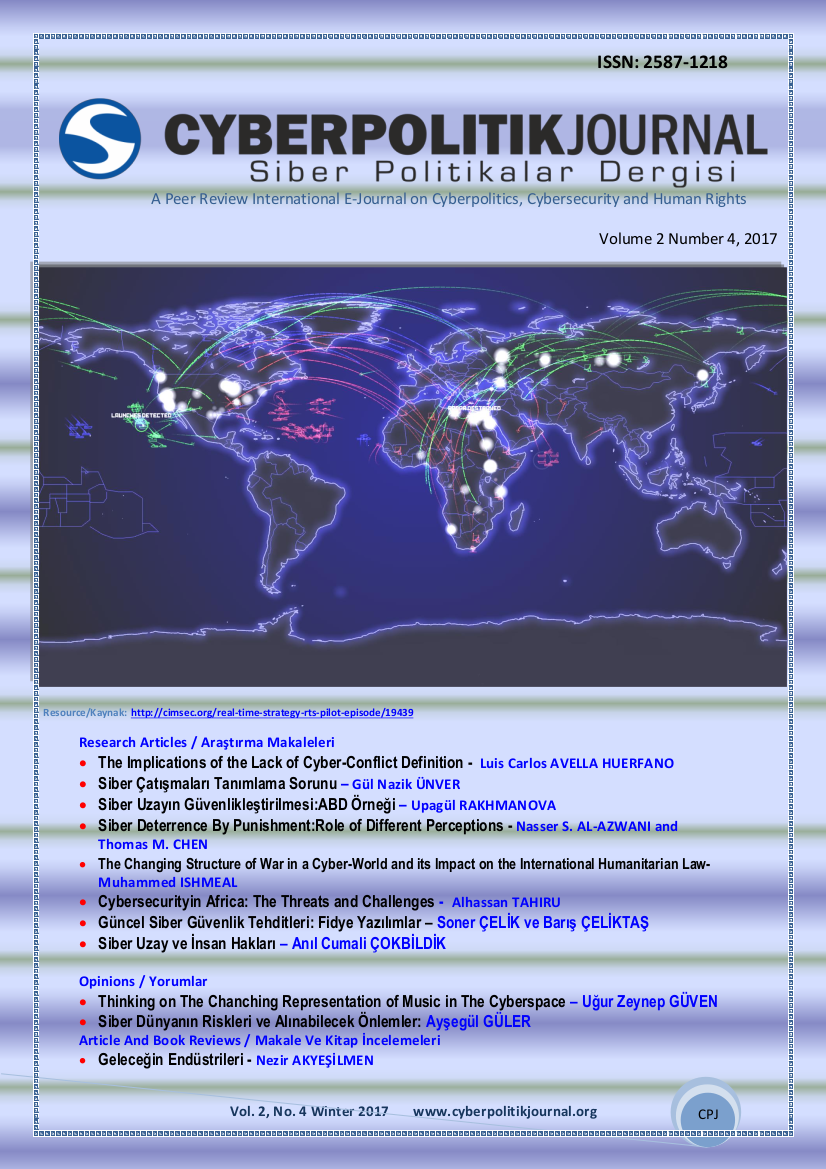 Downloads
How to Cite
ÇOKBİLDİK, A. C. (2017). CYBERSPACE AND HUMAN RIGHTS. Cyberpolitik Journal, 2(4), 324-348. Retrieved from http://cyberpolitikjournal.org/index.php/main/article/view/57
Section
Research Articles
License
This work is licensed under a Creative Commons Attribution-NonCommercial-ShareAlike 4.0 International License.