ACTOR - POWER RELATIONSHIP IN CYBERSPACE
Keywords:
Cyberspace, Power, Actor, State, Non-State Actors
Abstract
The rapid growth of the cyberspace is an important domain in world politics, and cyber is connecting its power to itself. The anonymity, the presence of safety asymmetries, and the low cost of accessing cyber tools make it easier for non-state actors to have a hard and soft power delivery capability in the cyberspace. The inherent characteristics of cyberspace considerably reduce the power disparities between actors, and this leads to the formation of
dominant elements, which symbolize global politics in the 21st century, on issues such as "distribution of power" or "diffusion of power". It is not easy for the states, particularly great powers to dominate the cyberspace, as they have a say in domains such as land, sea or air. Therefore, the states are faced with a strong challenge by the non-state actors in the cyberspace.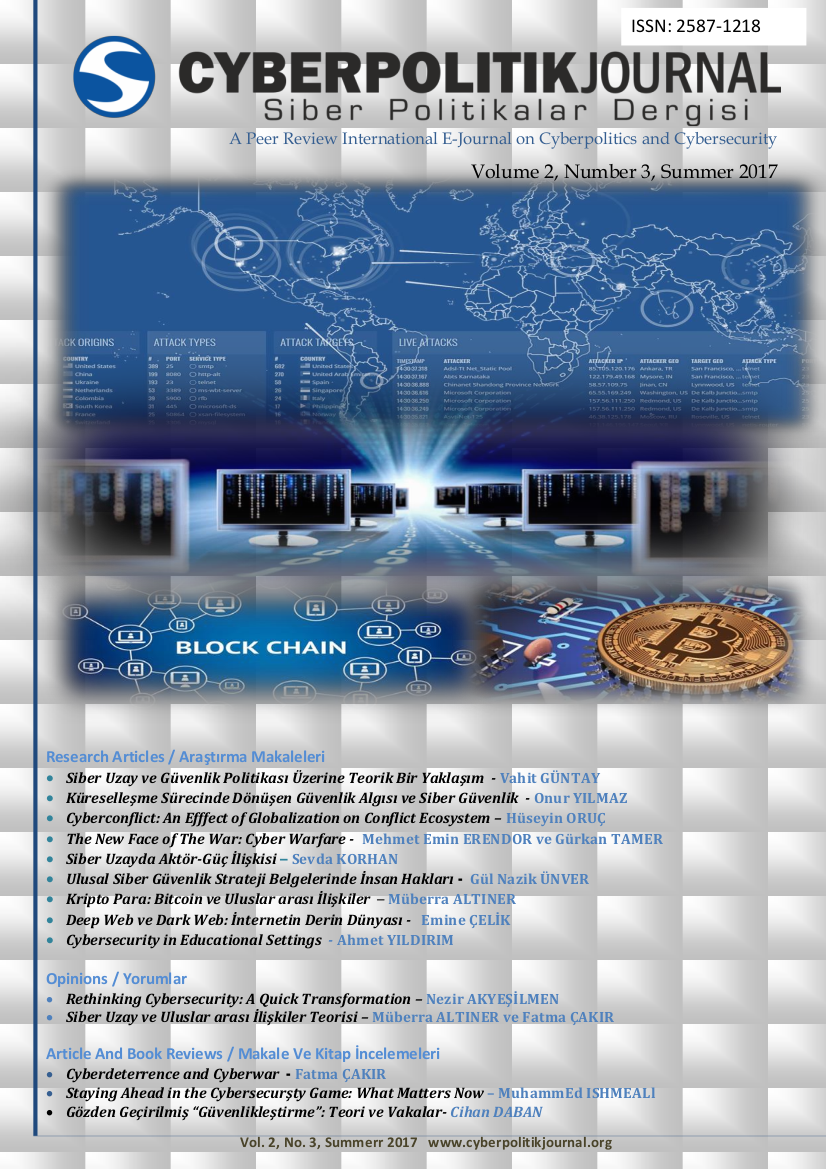 Downloads
How to Cite
KORHAN, S. (2017). ACTOR - POWER RELATIONSHIP IN CYBERSPACE. Cyberpolitik Journal, 2(3), 71-100. Retrieved from http://cyberpolitikjournal.org/index.php/main/article/view/76
Section
Research Articles
License
This work is licensed under a Creative Commons Attribution-NonCommercial-ShareAlike 4.0 International License.