THE STRUGGLE OF RECOGNITION BY DIGITAL DIPLIMACY: THE CASE OF KOSOVO
Keywords:
Digital Diplomacy, Kosovo, Actor, State
Abstract
At a time when traditional boundaries have been overcome by digitalization, Kosovo has the status of a country with recognition problems in the international system. Because of this ambiguous status, she tries to establish herself in the international community. In this context, one of the easiest and fastest ways is the effective use of digital diplomacy.
Because countries that want to ensure that the right information is circulated about themselves, using digital diplomacy strategically will give an advantage to these countries. However, digital diplomacy, like any activity in cyberspace, has ceased to be an area that only states can implement. Cyber space, which incorporates the diversity of actors by nature, also requires a variety of actors during digital diplomacy. Therefore, this results in the fact that the diplomacy activity, which is traditionally monopolized by the state, can be realized by non-state actors. In this study, it will be discussed how the use of diplomacy by means of state and non-state actors through the Kosovo case will be discussed, and whether this situation causes any change or transformation in the role of the state actor.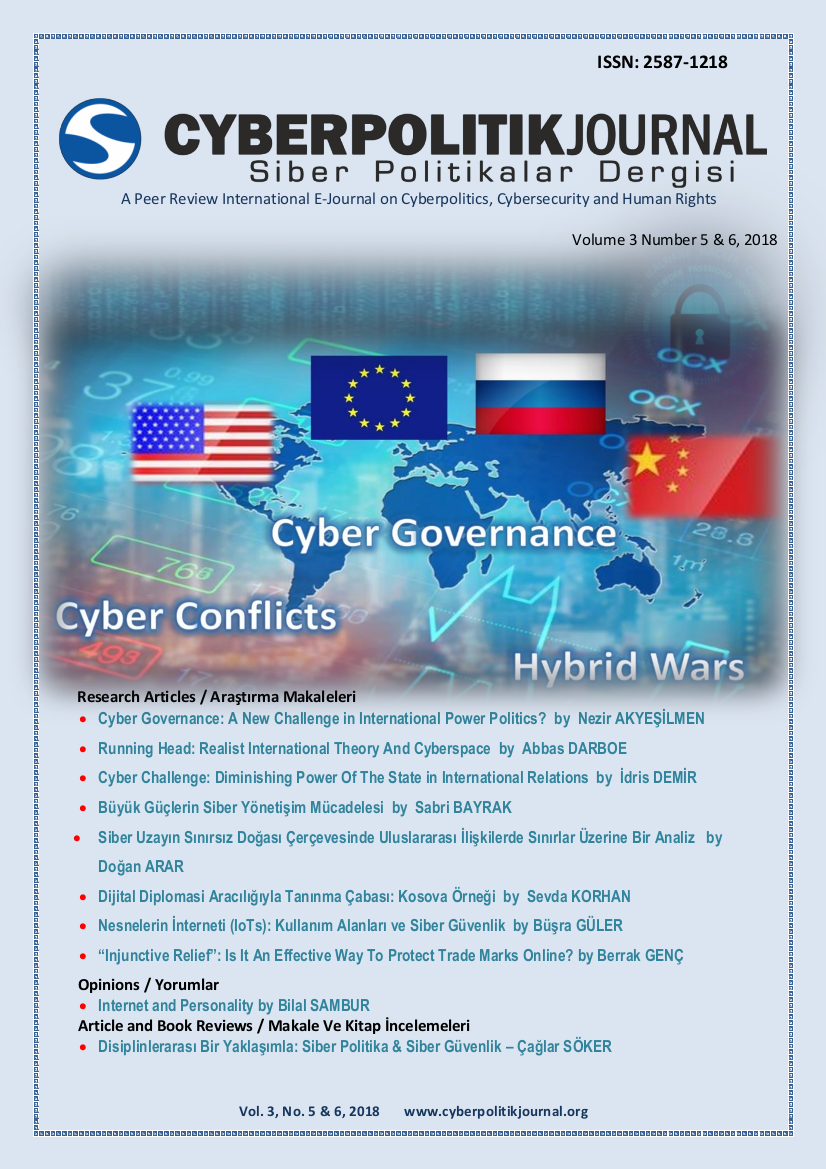 Downloads
How to Cite
KORHAN, S. (2018). THE STRUGGLE OF RECOGNITION BY DIGITAL DIPLIMACY: THE CASE OF KOSOVO. Cyberpolitik Journal, 3(5 & 6), 83-96. Retrieved from http://cyberpolitikjournal.org/index.php/main/article/view/44
Section
Research Articles
License
This work is licensed under a Creative Commons Attribution-NonCommercial-ShareAlike 4.0 International License.