CYBER WORLD RISKS, PRECAUTIONS TO BE TAKEN OF PEOPLE AND STATE
Keywords:
Cyberspace, Security, Risks, UN, Intervention
Abstract
The cyber space created by virtual nets that surround the world like a spider web provides great convenience to people and also contains serious risks. Also making their lives easier, people benefit from technology, and they also have the opportunity to control certain centers. Every transaction made on the internet creates a database for the analyzes made about the users. States that have the technology can take advantage of the international legal gaps and
damage their opponents over non-state actors. Malicious hackers can use people's knowledge for their own purposes without moral responsibility. The defense mechanisms of people are inadequate against the manipulation and manipulation of information made in the virtual world. The interstate competition has also shifted to the virtual space. The competing side of the economy, health, politics and military information can be gathered in a short time, the compulsory measures can be passed on to the imagination.
The safest way to protect yourself from virtual threats is not to use it. However, even if people do not use the internet, the state sometimes does not protect the information of their citizens when they make a large part of the public services through the information systems. The inadequacy of international laws paves the way for the effective use of virtual attacks as pressure elements. Whether the attacking party has the right to self-defense is controversial. When the classical United Nations system was deemed inadequate for virtual victims, the
international community on cybercrime to form a common concept, protection of people's privacy and common mistakes must be made to prevent the criminals from going unpunished. This study will focus on the virtual threats facing people, institutions and governments. Measures that could be taken in the national and international arena against malicious users of the virtual space, and whether the right to self-defense can be used in attacks targeting states will be examined.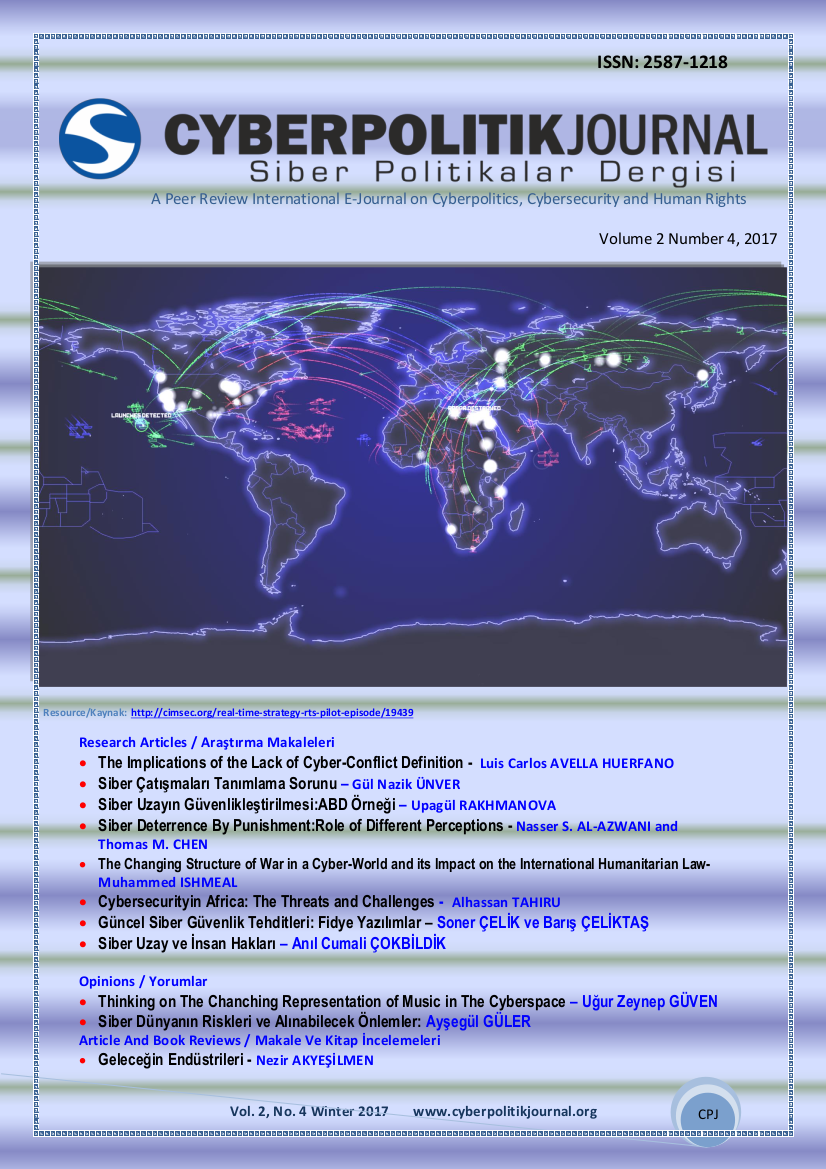 Downloads
How to Cite
GÜLER, A. (2017). CYBER WORLD RISKS, PRECAUTIONS TO BE TAKEN OF PEOPLE AND STATE. Cyberpolitik Journal, 2(4), 359-369. Retrieved from http://cyberpolitikjournal.org/index.php/main/article/view/59
License
This work is licensed under a Creative Commons Attribution-NonCommercial-ShareAlike 4.0 International License.