Editorial Opinion
Abstract
Dear Readers,
We are proud to present to you the 13th issue of the Cyberpolitik Journal. It is a great honor for all of us to continue our journey that we started six years ago without interruption. Day by day the interest in this field is growing and we get more and more manuscripts. As the digital world grows every day and every second, new developments and new technologies emerge, we are trying to read and understand this area within our limitations.
This volume deals with a number of topics ranging from social media to Youtube broadcasting, from Metaverse to strategic issues in world politics. There are also rich contents in this issue and researches that will increase the question marks in our minds.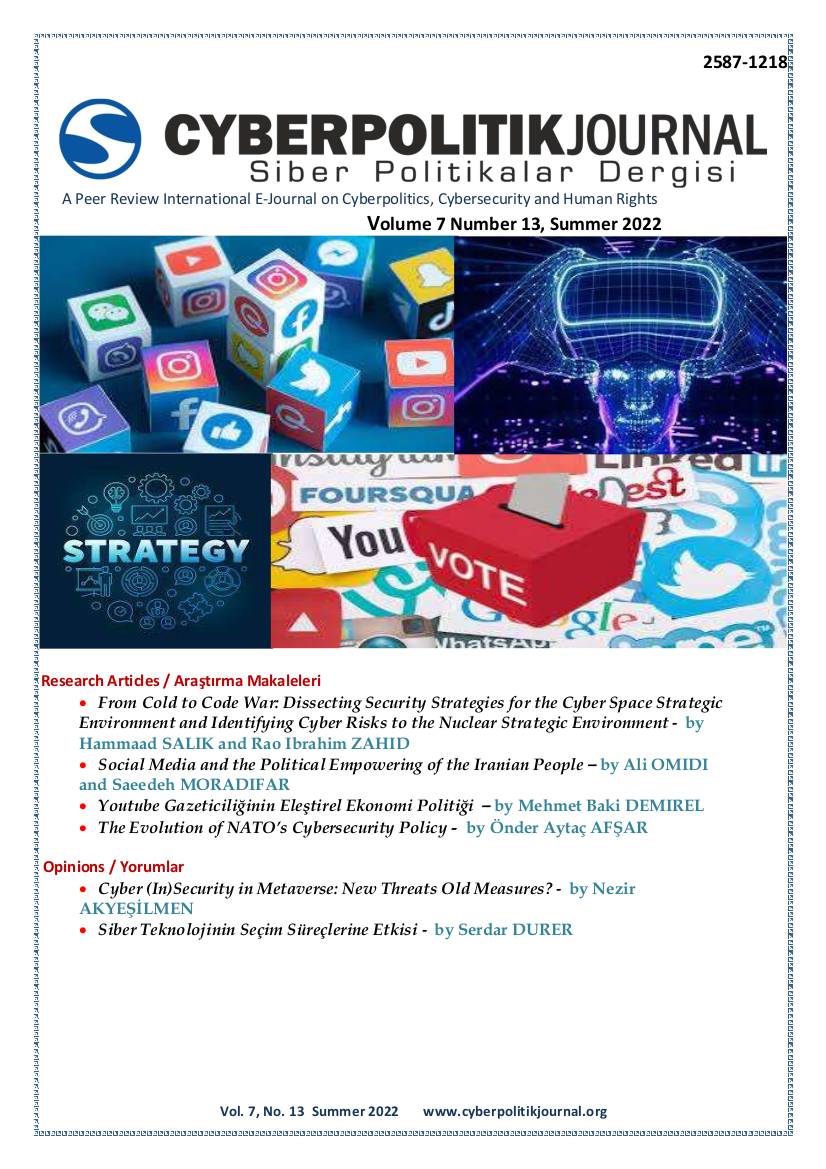 Downloads
How to Cite
AKYEŞİLMEN, N. (2022). Editorial Opinion. Cyberpolitik Journal, 7(13), vi-ix. Retrieved from http://cyberpolitikjournal.org/index.php/main/article/view/157
License
Copyright (c) 2022 Cyberpolitik Journal
This work is licensed under a Creative Commons Attribution-NonCommercial-ShareAlike 4.0 International License.