CYBERSECURITY AND INTEGRATED CONCEPTUAL RAMEWORK
Keywords:
Cyber Security, Cyber Space, Threat, Terrorism, Attacks
Abstract
In the 21st century, a new field of action emerged, cyber, which has its own unique anarchic structure and unique features. As a platform that includes and shapes information and communication networks, cyber space uses the flow of these data in addition to computers that store data, combining the system
and infrastructures into a virtual and physical world. When cybercrime is added to certain physical frequencies and the lack of laws, such as threats, attacks, terrorism and security, it is now accepted that the cyber space is far from being a metaphorical abstract of views. Therefore, this study aims to draw a specific framework on the basic concepts of the subject environment in terms of expanding the dimensions of the ultimate framework of the concepts of security and technology such as threats, aggressions, terrorism, which originate from cyberspace.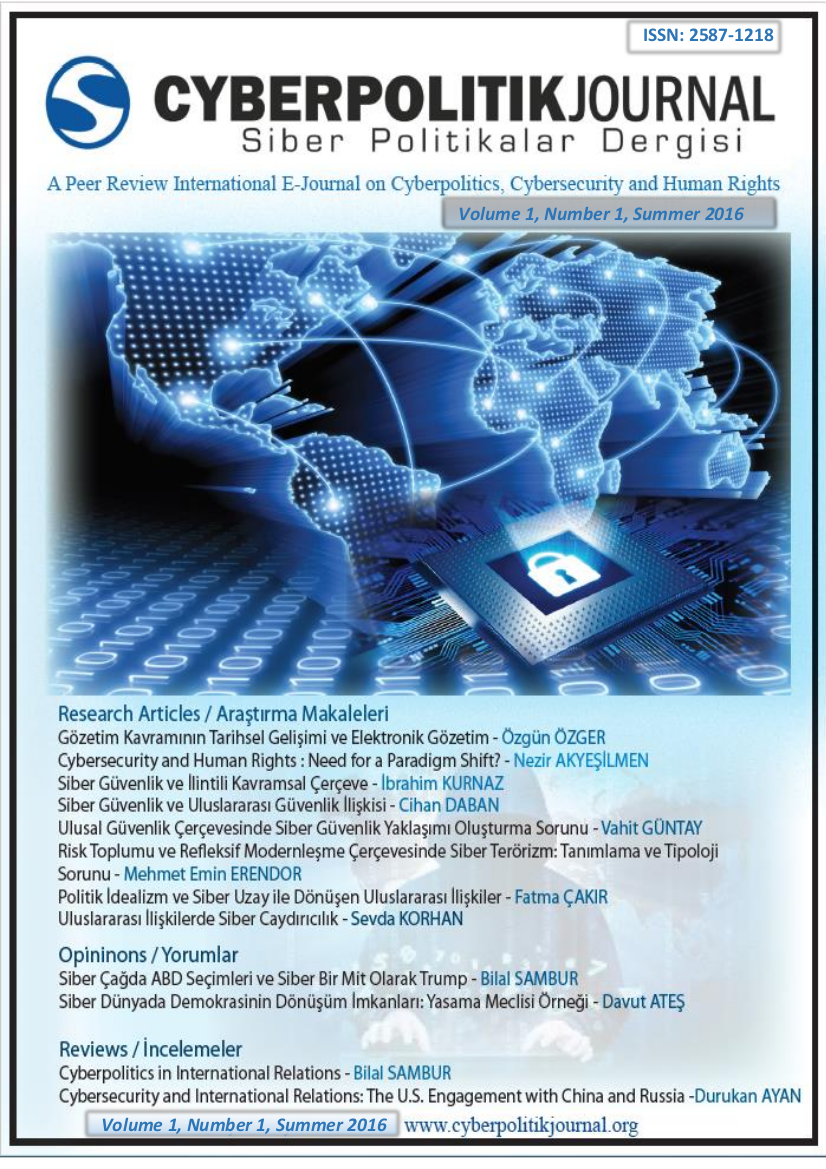 Downloads
How to Cite
KURNAZ, İbrahim. (2016). CYBERSECURITY AND INTEGRATED CONCEPTUAL RAMEWORK. Cyberpolitik Journal, 1(1), 56-77. Retrieved from http://cyberpolitikjournal.org/index.php/main/article/view/91
Section
Research Articles
License
This work is licensed under a Creative Commons Attribution-NonCommercial-ShareAlike 4.0 International License.