CYBERSECURITY IN EDUCATIONAL SETTINGS
Keywords:
Cyber security, cyber threats, educational settings
Abstract
Cyber security has gained currency recently since technology and internet started to play a pivotal role in our lives. Moreoever, as most of the organizations carry out their operations and store their work in cyber settings, the notion "cybersecurity" has become more significant. Educational settings are the places in which "cybersecurity" has gained importance as databases of educational settings involve the data about students, staff, parents, resources and budget. Furthermore, the fact that educational settings are the places in which new information is created and databases of educational settings include data about this new information renders educational settings more and more vulnerable to cyber threats. In addition to that, students as shareholders of educational settings may confront cyber threats such as cyber bullying more in their daily lives. In the present article, cyber security was defined, the aims of cyber threats were summarized. How vulnerable educational settings and students are to cyber threats was put forward. Lastly, what could be done so as to provide cybersecurity at the nation level and especially in educational setting was discussed.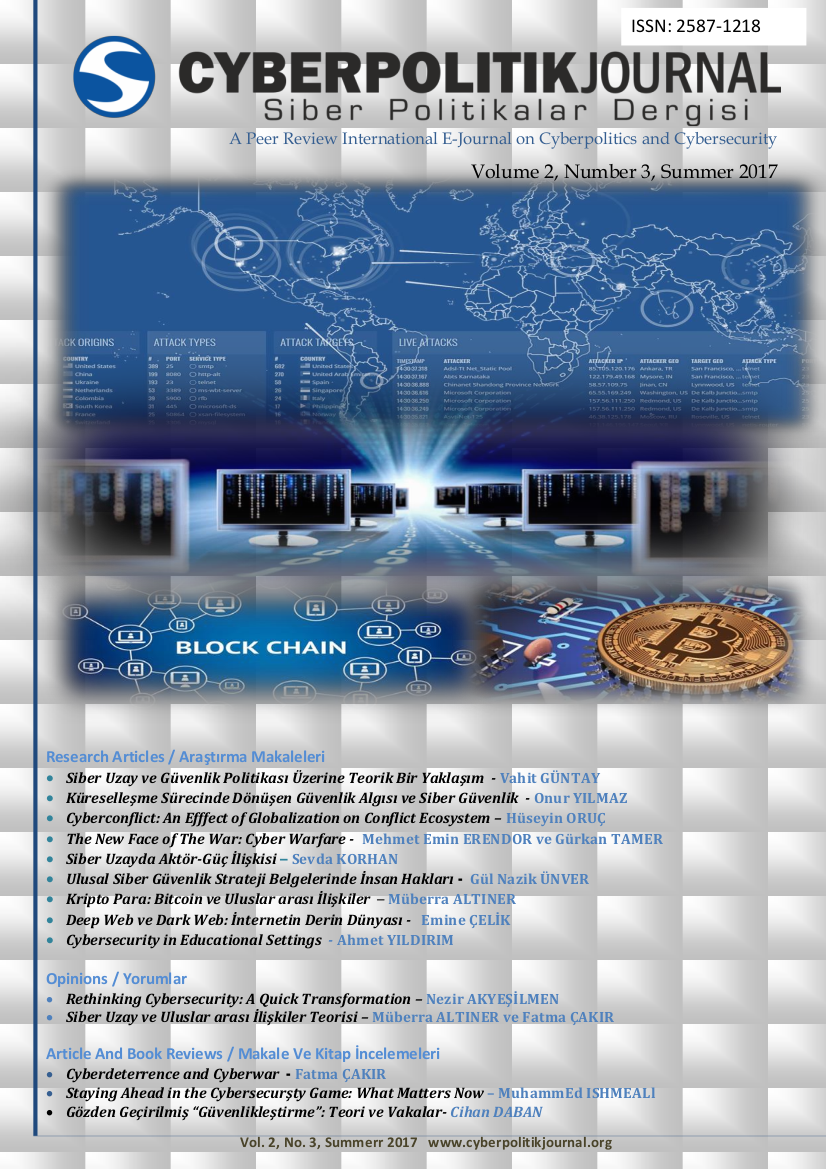 How to Cite
YILDIRIM, A. (2017). CYBERSECURITY IN EDUCATIONAL SETTINGS. Cyberpolitik Journal, 2(3), 160-171. Retrieved from http://cyberpolitikjournal.org/index.php/main/article/view/81
Section
Research Articles
License
This work is licensed under a Creative Commons Attribution-NonCommercial-ShareAlike 4.0 International License.