ETHICAL AND LEGAL QUESTIONS FOR IMPLANTABLE BODY CHIPS
Keywords:
Ethical and Legal Questions, Body Chips, Philosophy of Law
Abstract
The inevitable changes in the world caused new discussions of the ethical and legal issues on implanting computer chips in the human body. As it is known that, at the beginning of the technology, body chips were used for health purposes, but it is not just limited to it anymore. This technology will facilitate constant access to information about every citizen when and where it is needed. Then it could be a sort of threat to security and citizenship. Therefore the ethical and legal debates and discourses have focused on medical and scientific responsibilities, anxieties about the questions of privacy and autonomy. Because democratic and liberal law systems deny especially excessive governmental control on individuals. Policy decisions about chip implantation should not be regulated before it's carefully discussed.
This article serves two purposes: One is the consideration of body and mind problem of our century on the issue of body chips and the second is to foresight what are the treats and ethical problems could become about the issue when the governmental and executive systems are considered.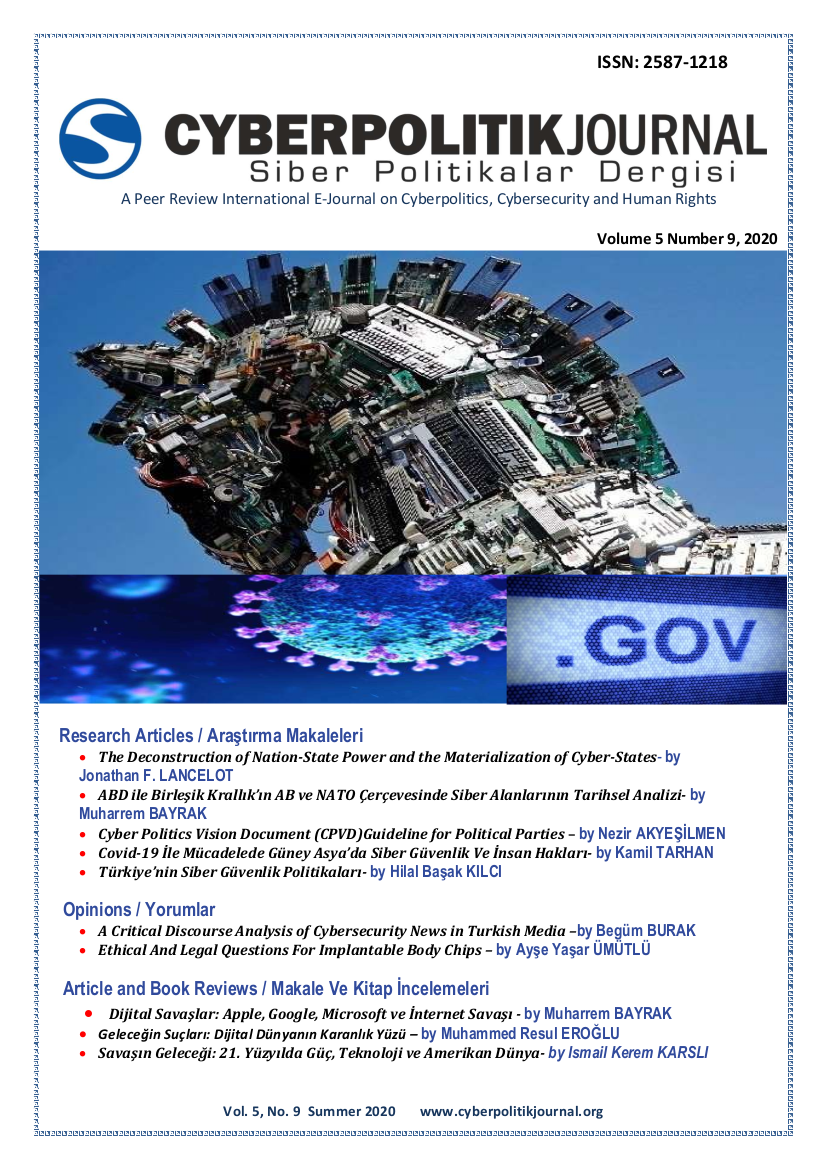 Downloads
How to Cite
ÜMÜTLÜ, A. Y. (2020). ETHICAL AND LEGAL QUESTIONS FOR IMPLANTABLE BODY CHIPS. Cyberpolitik Journal, 5(9), 142-151. Retrieved from http://cyberpolitikjournal.org/index.php/main/article/view/8
License
This work is licensed under a Creative Commons Attribution-NonCommercial-ShareAlike 4.0 International License.