THE NEW FACE OF THE WAR: CYBER WARFARE
Keywords:
Cyber warfare, Cyber Disarming, Cyber Space, NATO, Estonia, Russia
Abstract
With the development of the information technologies, computers and internet have played a crucial role in our life in the last decades. States, governments, NGO's, businesses, and other organizations take the advantages of these developments in terms of trade, economy, education and so on. Although technological developments enhance the ability of organizations to conduct activities in terms of cost-effective and efficient manner, it also has
some disadvantages for the international community. Over the past decade, these technological developments have been used by some people, states or terrorist organizations to damage target states to improve their gains or impose their ideas or cut off the electrical power. Also, the Computer and internet was used a part of the war in Ukraine by Russia in 2015. In this study, the concept of cyber warfare will be analysed and its importance points and why states need to tackle with this situation will be explained.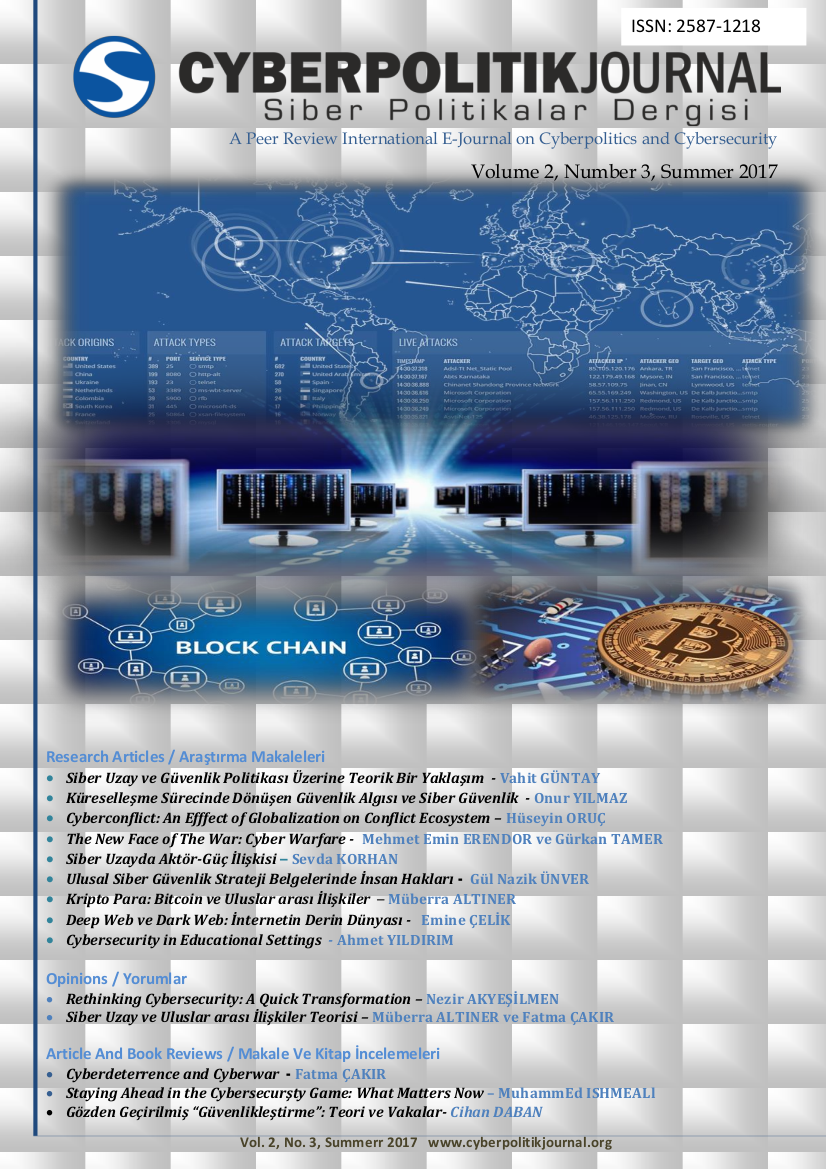 Downloads
How to Cite
ERENDOR, M. E., & TAMER, G. (2017). THE NEW FACE OF THE WAR: CYBER WARFARE. Cyberpolitik Journal, 2(3), 53-70. Retrieved from http://cyberpolitikjournal.org/index.php/main/article/view/75
Section
Research Articles
License
This work is licensed under a Creative Commons Attribution-NonCommercial-ShareAlike 4.0 International License.