CYBERCONFLICTS: AN EFFECT OF GLOBALIZATION ON CONFLICT ECOSYSTEM
Keywords:
Conflict Ecosystem, Cyber-conflicts, Kinetic Conflicts, Globalization of War
Abstract
In this study we aim to understand how does globalization changed / expanded the international conflict ecosystem by introducing a newcomer: Cyber-conflicts. For the purpose of such an understanding first of all in the introduction part we revisit and integrate a number of theories and concepts such as conflict, cyberspace, imperialism, globalization theories and trans-nationality concept in order to have a theoretical framework about cyber-conflicts. Then
we focus on the differences and relations between the conventional / kinetic conflicts and cyber-conflicts. Although this study is based on qualitative analysis of what is called cyberconflicts, we also include some quantitative data in order to clarify the current changes in international conflict ecosystem. In the conclusion part we reach a new conceptualization about cyber-conflicts as globalization of war and criticise the lack of peace mechanisms.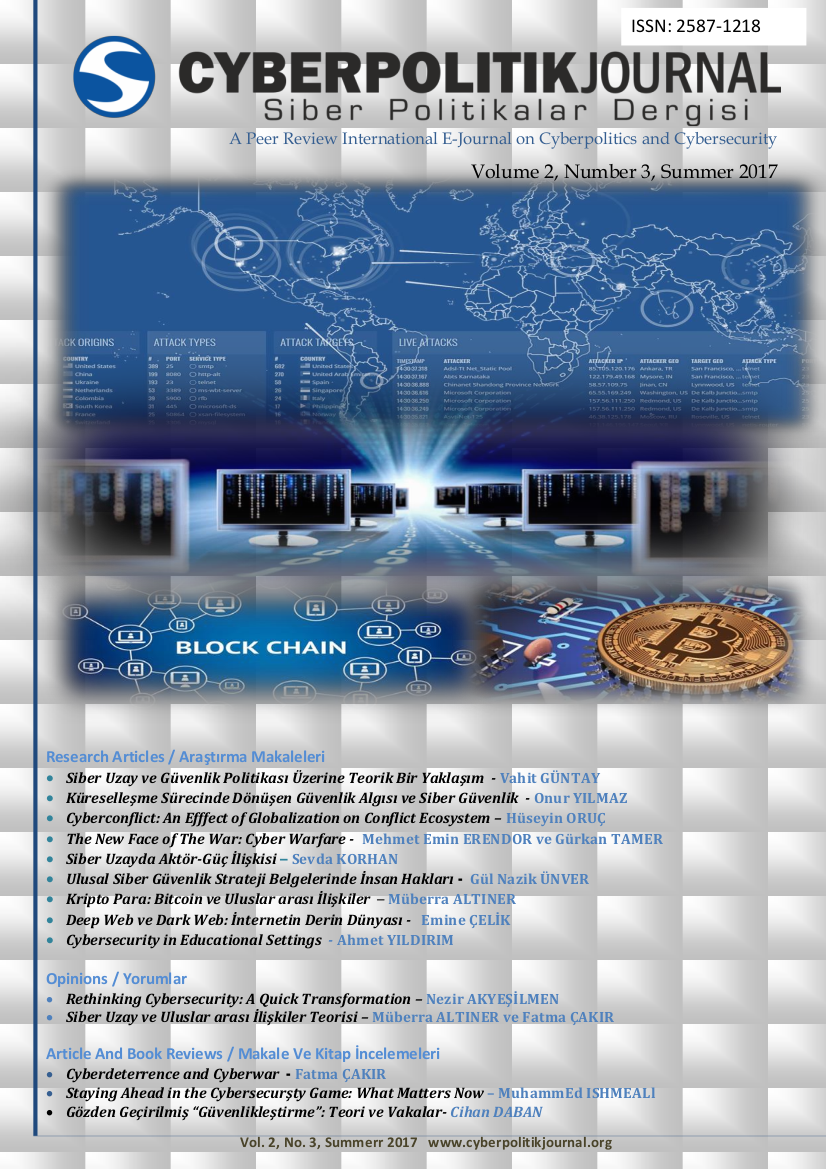 Downloads
How to Cite
ORUÇ, H. (2017). CYBERCONFLICTS: AN EFFECT OF GLOBALIZATION ON CONFLICT ECOSYSTEM. Cyberpolitik Journal, 2(3), 39-52. Retrieved from http://cyberpolitikjournal.org/index.php/main/article/view/74
Section
Research Articles
License
This work is licensed under a Creative Commons Attribution-NonCommercial-ShareAlike 4.0 International License.