KÜRESELLEŞME SÜRECİNDE DÖNÜŞEN GÜVENLİK ALGISI VE SİBER GÜVENLİK
Keywords:
Globalization, Cyber, Cybersecurity, Transition of Security Perception, Cyber Attacks
Abstract
Along with globalization, there have been diverse transformations in security. The technology advancement in the world has transformed the globe into a miniature pie and this has lead to an absence of borders. The diverse change in technology reveals that the security accepts the change as the sources of facts become linked and almost every state in the world endeavors all services in cyber space. Regarding cybersecurity the states have been late in dealing with it. However, on the other hand it has shown to be better understood exclusively after the attacks on states and organizations such as Estonia, Georgia and NATO. Within this context this work tries to explain what the cybersecurity is and the changes in the security patch through the examples of the cyber attacks.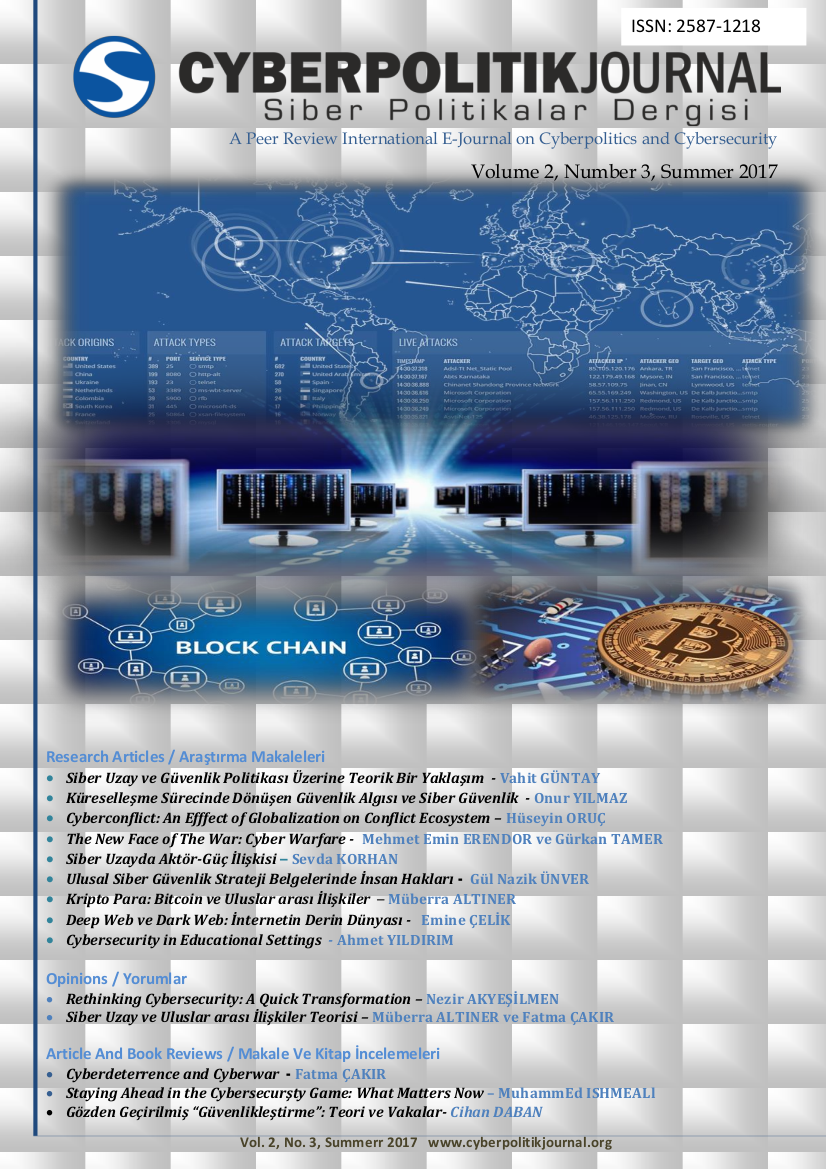 Downloads
How to Cite
YILMAZ, O. (2017). KÜRESELLEŞME SÜRECİNDE DÖNÜŞEN GÜVENLİK ALGISI VE SİBER GÜVENLİK. Cyberpolitik Journal, 2(3), 17-38. Retrieved from http://cyberpolitikjournal.org/index.php/main/article/view/73
Section
Research Articles
License
This work is licensed under a Creative Commons Attribution-NonCommercial-ShareAlike 4.0 International License.