CONTEMPORARY CYBER THREATS: RANSOMWARE
Keywords:
Cyber Threats, Cybersecurity, Ransomware, Security Awareness
Abstract
In recent years, the development of information technology and information systems with widespread threats, which experienced an increase and diversify the effects of malware is known from cyber-attacks. Nowadays, ransomware is used by cyber attackers as an effective tool for attacking cyberspace. Ransomware has been used by attackers as a powerful attack method that continues to increase from the year 2000 to the day. From here, ransomware
attacks that have increased in the last few years have affected many sectors, from large multinational companies with large security budgets, to government agencies, small businesses to individuals. It is expected that the ransomware will increase the threat level and influence in the coming period and increase the numbers with easier access and motivation to provide more financial gain. The level of encryption in ransomware is rapidly approaching the level of encryption seen in commercial security products.
In this study, ransomware which threatens people, institutions and organizations at high level is discussed. It was aimed to raise awareness of ransomware by presenting solution proposals for an effective struggle to investigate the methods used to attack, investigate the different types with the changes they have undergone, and reduce the damage to the information systems.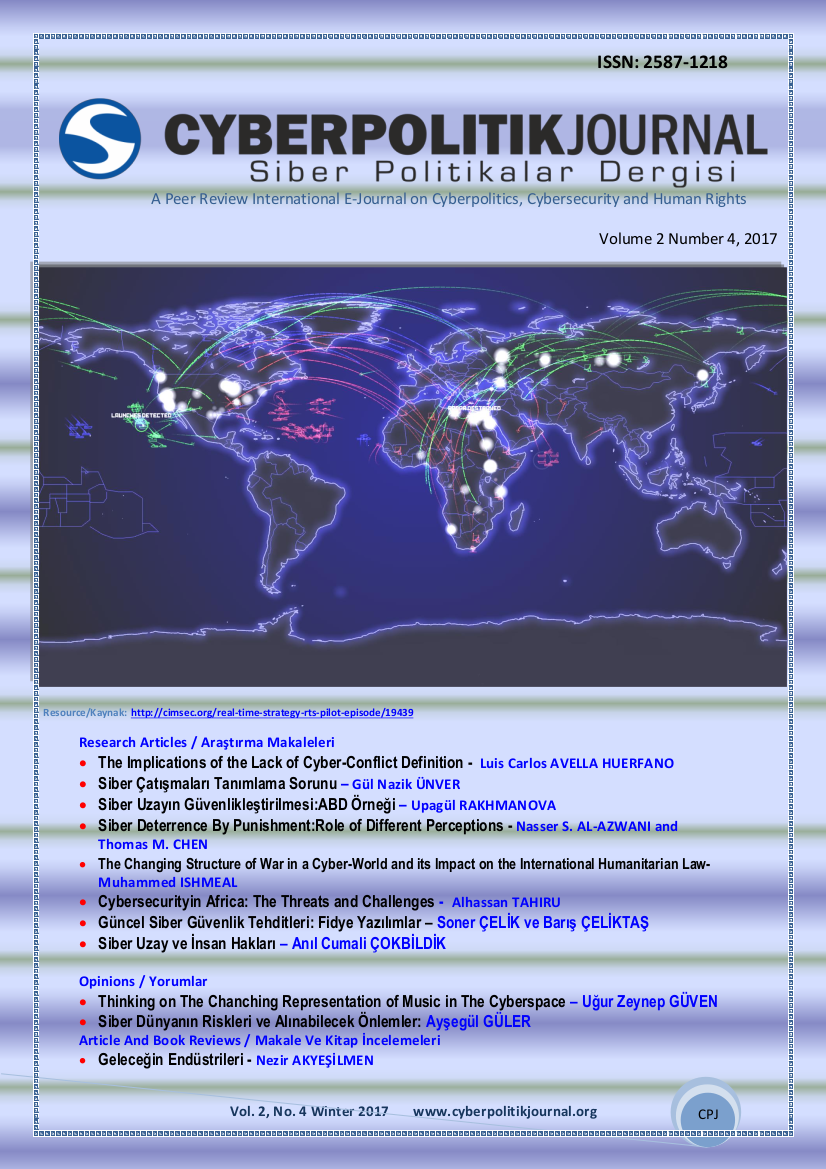 Downloads
How to Cite
ÇELİK, S., & ÇELİKTAŞ, B. (2017). CONTEMPORARY CYBER THREATS: RANSOMWARE. Cyberpolitik Journal, 2(4), 296-323. Retrieved from http://cyberpolitikjournal.org/index.php/main/article/view/56
Section
Research Articles
License
This work is licensed under a Creative Commons Attribution-NonCommercial-ShareAlike 4.0 International License.