CYBERSECURITY IN AFRICA: THE THREATS AND CHALLANGES
Keywords:
Cybersecurity, Africa, threats and challanges
Abstract
The world we live in today, has become more complex and more connected than ever before, and this growing complexity and interconnectivity is largely made possible by the forces of modern information, communications and transportation technologies. The world has become a global village mainly because of the rapidity in which socio-economic cleavages are getting interconnected, computers as well as other powerful devices and machines have connected people across oceans. Millions of people all over the world have now become "netizens," a new word coined to denote internet inhabitants. The use of ICTs, and the Internet, has undoubtedly become a matter of strategic importance. Africa's socio- economic political development can be attributed to information communication technology and the "internet of things "(IOT).In as much the internet has been a great pivot and an appetitive drive of all aspects of human life and endeavour, it equally comes with its own associated difficulties, challenges and powerful threats not to only national security but human survival at large.
This paper seeks to critically discuss cyber security in Africa and its accompanied challenges and problems. It further discusses the commanding threats cyber insecurity poses to the Africa as a continent. Relevant analysis is made in other to bring to fore the dire consequences the lack of cyber security mechanism subject a country like Africa, and further plausibly explained the need to protect and guide desirously the internet space of Africa since it is
exposed to hazards of many kind.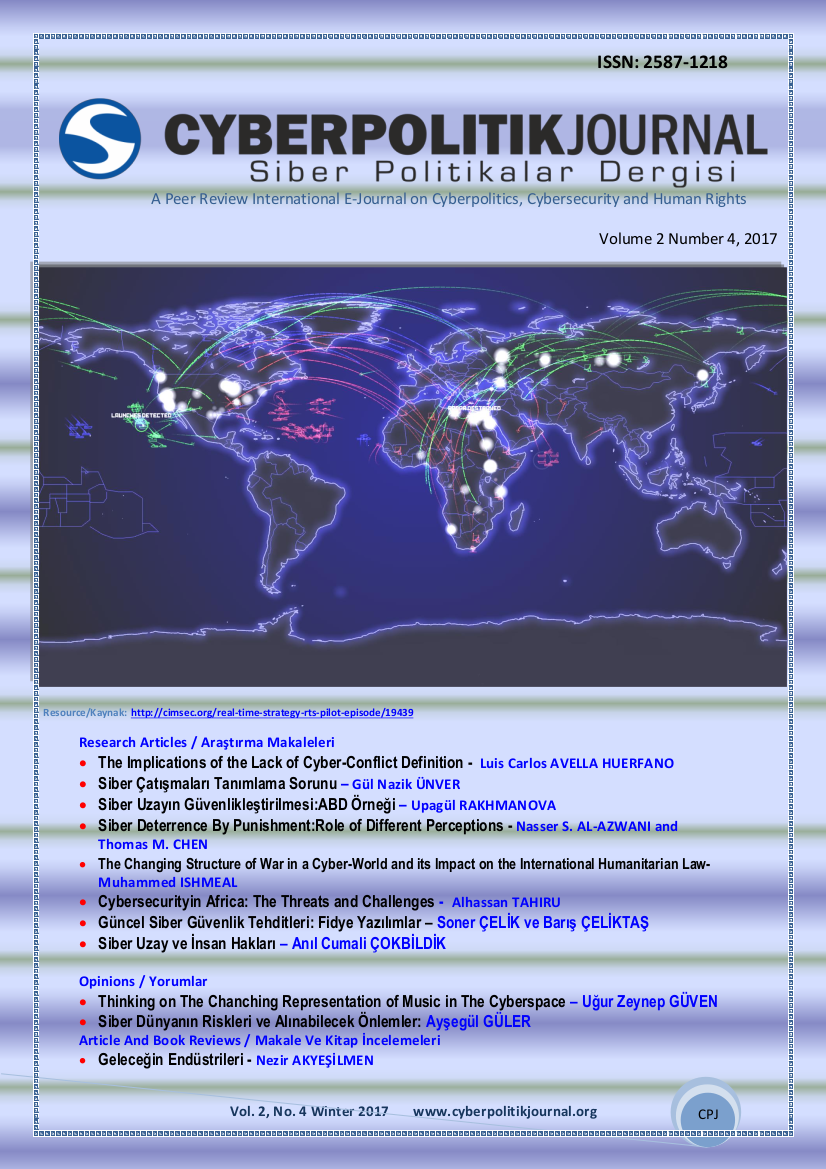 Downloads
How to Cite
TAHIRU, A. (2017). CYBERSECURITY IN AFRICA: THE THREATS AND CHALLANGES. Cyberpolitik Journal, 2(4), 282-295. Retrieved from http://cyberpolitikjournal.org/index.php/main/article/view/55
Section
Research Articles
License
This work is licensed under a Creative Commons Attribution-NonCommercial-ShareAlike 4.0 International License.