THE SECURITIZATION OF THE CYBER SPACE: THE CASE OF THE USA
Keywords:
Cyberspace, Securitization, USA, Copenhagen School, Speech-act
Abstract
This paper explores how the American Government understands and characterizes cyberspace and its securitization. Adopting the framework of securitization theory, which was developed by Copenhagen School, paper seeks to understand and describe the role of speech-acts, that the American Government since 1995 engage in in order to securitize the cyber space. In this context, organizational structures, their responsibilities, activities that
play an important role in securitization of the cyber space will be analized. Finally, it will focus on the cyber security strategy documents that the United States has published since 2003, which set out the goals and objectives of the cyber space.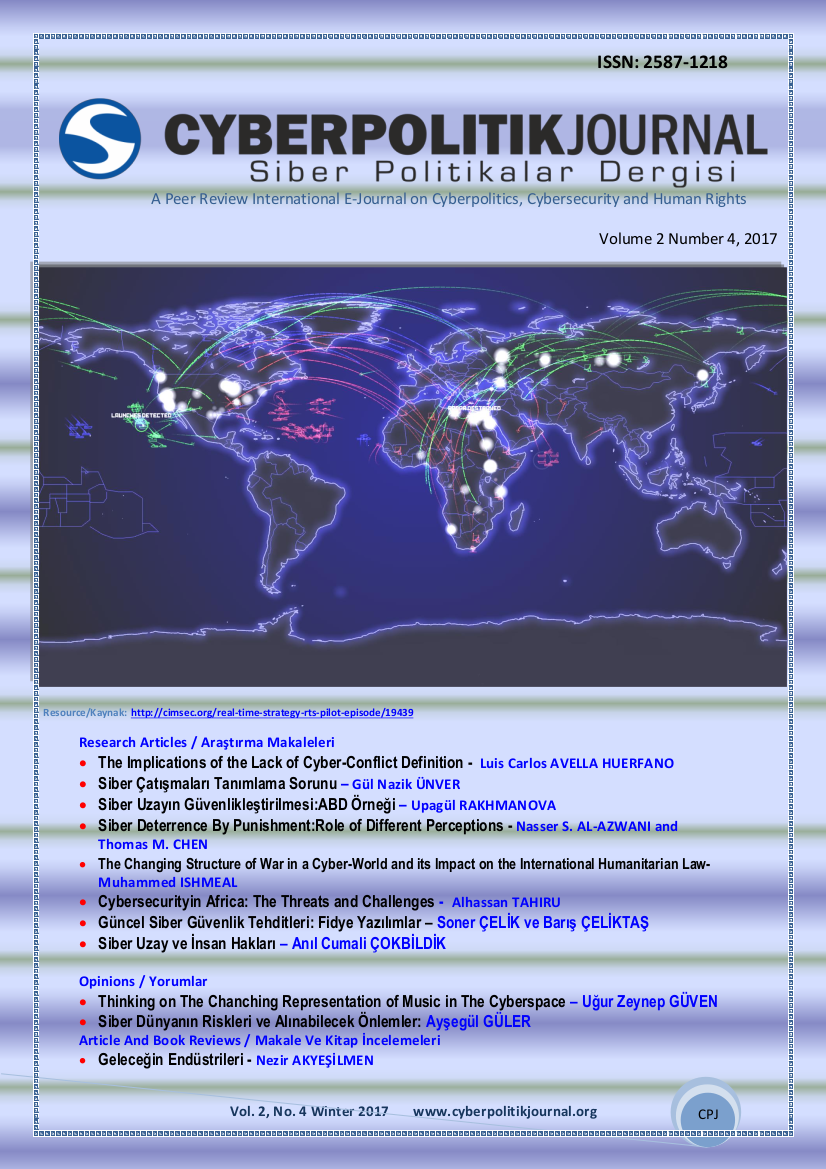 Downloads
How to Cite
RAKHMANOVA, U. (2017). THE SECURITIZATION OF THE CYBER SPACE: THE CASE OF THE USA. Cyberpolitik Journal, 2(4), 236-252. Retrieved from http://cyberpolitikjournal.org/index.php/main/article/view/52
Section
Research Articles
License
This work is licensed under a Creative Commons Attribution-NonCommercial-ShareAlike 4.0 International License.