SİBER ÇATIŞMALARIN TANIMLAMA SORUNU
Keywords:
Cyber Space, Cyber Conflict, Internet, Cyber Terrorizm, Digitization
Abstract
The developments in the last two decades have revealed a new area of human-made conflict. Armed conflicts in land, sea, air and space areas, as well as conflicts between different political actors, are now beginning to take place in cyberspace. The cyber conflicts arise due to the changing relations of various variables - technological, social and intellectual. Any change in a particular force, tendency, movement, or policy can create a cyber conflict which occasionally increase or decrease depending on different reasons. While it is difficult to make a definitive assessment of the problems with identifying cyber conflicts, it is only a matter of time before cyber operations become more important. Every definition to be made will exclude a size of cyber conflicts.
The main aim of this work is to examine the "NATO International Conference on Cyber Conflicts" on the identification problems of cyber conflicts in the digitalizing world and to rely on a comprehensive analysis of the elements of both cyber space and cyber conflicts. Finally, the study presents an opportunity to evaluate cyber conflict as the most advanced form of modern warfare, which brings the most serious threat and can be comparable to weapons of mass destruction.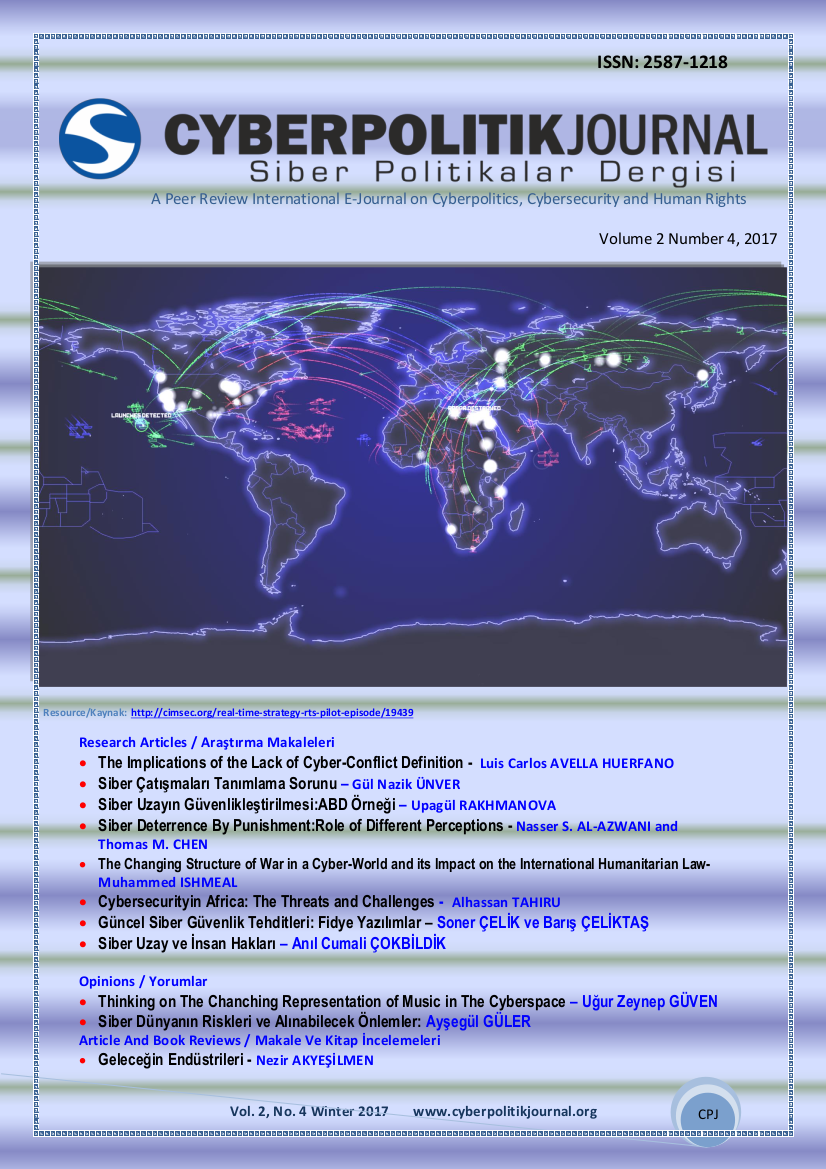 Downloads
How to Cite
ÜNVER, G. N. (2017). SİBER ÇATIŞMALARIN TANIMLAMA SORUNU. Cyberpolitik Journal, 2(4), 214-235. Retrieved from http://cyberpolitikjournal.org/index.php/main/article/view/51
Section
Research Articles
License
This work is licensed under a Creative Commons Attribution-NonCommercial-ShareAlike 4.0 International License.