THE IMPLICATIONS OF THE LACK OF A CYBER-CONFLICT DEFINITION
Keywords:
Cyber-conflict, lack of definition, cyber-space, threat, state level, diplomatic crises, lack of regulation
Abstract
This article aims in the first place, to answer why a general definition of cyber-conflicts is needed. To do so, it explores the reasons why it has not been possible to create a general definition for this term and what have been the implications of this lack. Among the causes of not having a general definition for the term of "cyber-conflict" it can be found the lack of clarity and rigor in the use of this term and the definition of other terms related to cyberspace
that might be confused with each other. In order to better understand the closest approaches to the meaning and definition of what cyber-conflict is, the first part of this paper exposes several definitions of key terms surrounding the concept of "cyber". The second part of the article shows the relationship between the lack of international organizations that regulate or give guidelines regarding cyber-space and the lack of a universal definition of cyber-conflict. The third and last part presents three relevant cases that demonstrate the recent importance of the cyber-space at the state level, its relationship with cyber-conflicts and how the lack of a universal framework prevents a solution to these type of conflicts. After the analysis, the main conclusion of the study is that a universal definition of the term cyber-conflict is required in order to set a framework that allows the development of regulation measurements towards this new threat that the cyber-space has brought.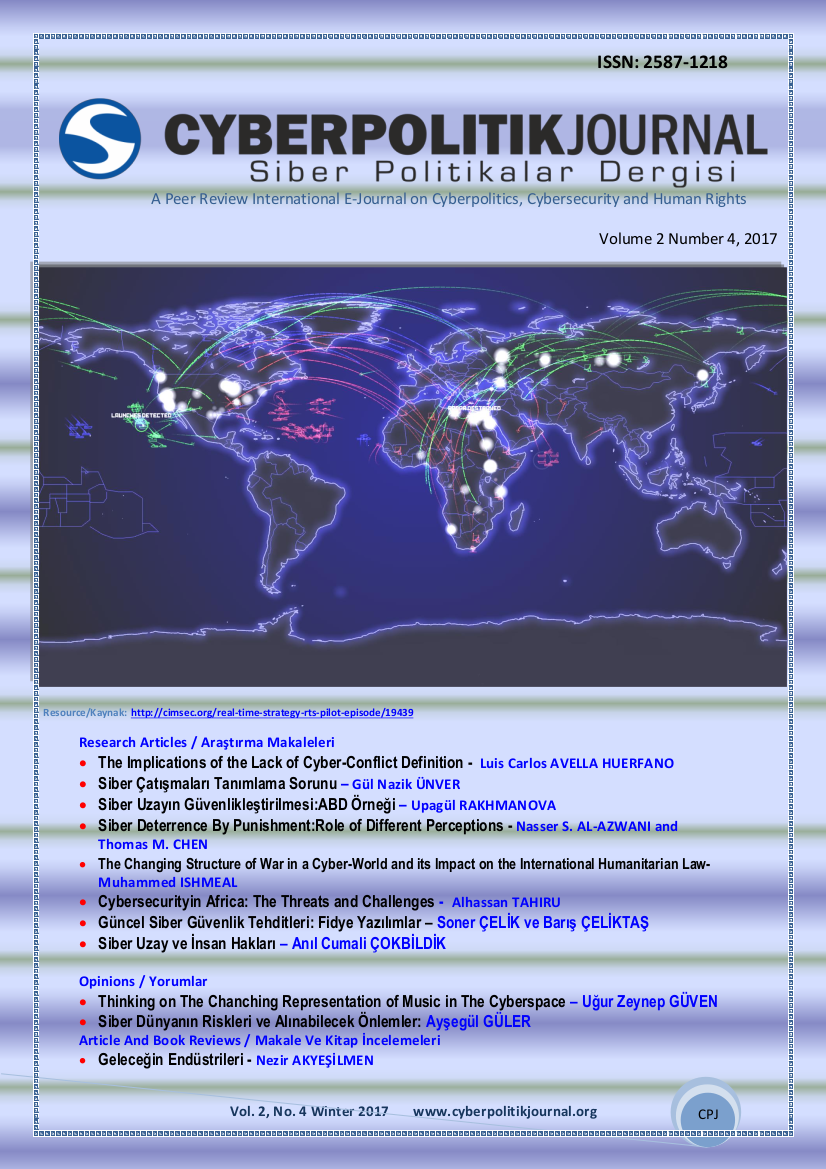 Downloads
How to Cite
AVELLA HUERFANO, L. C. (2017). THE IMPLICATIONS OF THE LACK OF A CYBER-CONFLICT DEFINITION. Cyberpolitik Journal, 2(4), 201-213. Retrieved from http://cyberpolitikjournal.org/index.php/main/article/view/50
Section
Research Articles
License
This work is licensed under a Creative Commons Attribution-NonCommercial-ShareAlike 4.0 International License.