INTERNET AND PERSONALITY
Keywords:
personality, internet
Abstract
Internet has become the central phenomenon of human life. Human individual has expressed his/her feelings, thoughts and behaviors through internet. People have contacted through internet. Now it is impossible to think a life without internet and technology. Internet has changed human personality
radically. Today human personality has been classified as online and offline personality. Furthermore, human individual is losing the social context of his/her personality, because cyberspace has become the only place for the expression of cyber personality. People have expressed every aspect of their personalities, including sexual and aggressive ones. Although many consider internet as the liberator of human personality, it has become the ruler of human personality. Internet is no longer a medium or tool, it becomes an actor itself. In other words, internet shapes and directs human personality, not vice versa. In this paper, we intend to argue that human individual is losing the privilege of having a personality, because internet replaces as human personality in our human life.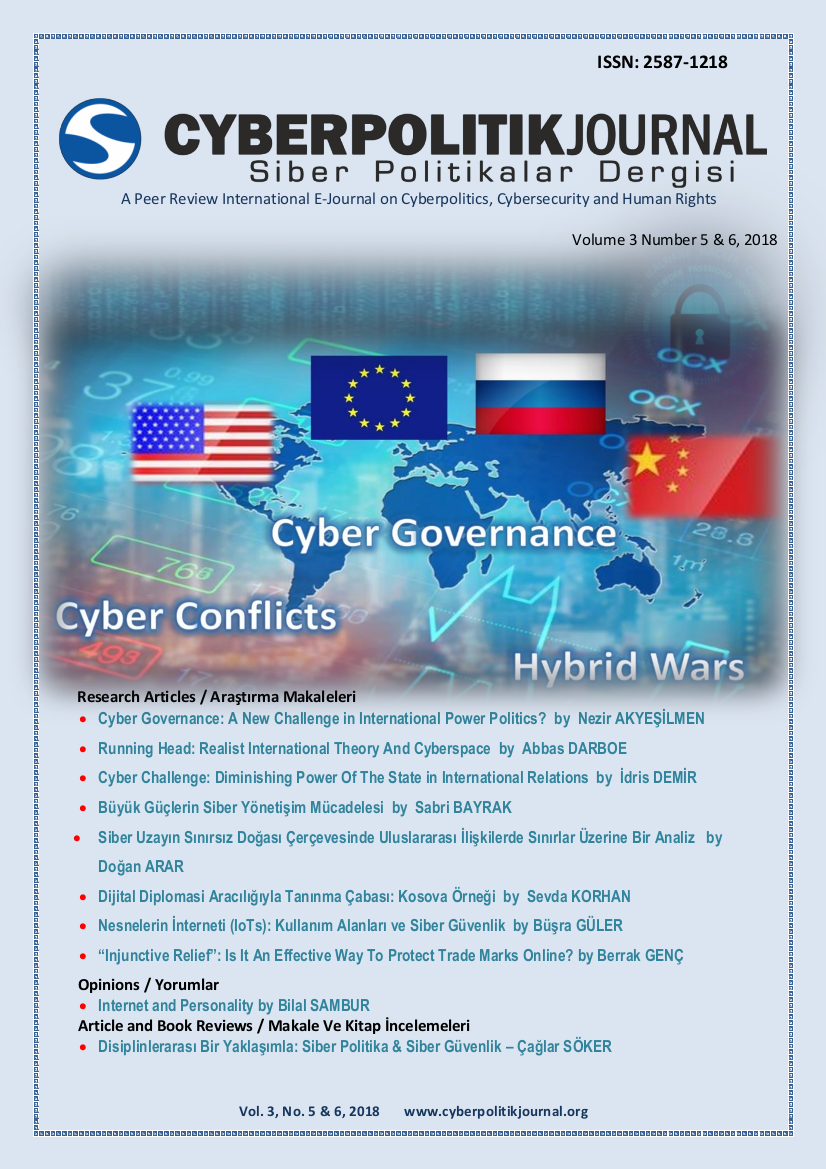 Downloads
How to Cite
SAMBUR, B. (2018). INTERNET AND PERSONALITY. Cyberpolitik Journal, 3(5 & 6), 136-138. Retrieved from http://cyberpolitikjournal.org/index.php/main/article/view/47
License
This work is licensed under a Creative Commons Attribution-NonCommercial-ShareAlike 4.0 International License.