CYBER CHALLENGE: DIMINISHING POWER OF THE STATE IN INTERNATIONAL RELATIONS
Keywords:
state, sovereignty, anarchy, international relations, cyberspace
Abstract
Cyberspace is a new domain for the actors of international relations to interact and formulate new types of engagements and relationships. International relations theories and practices should reconsider and review the basic approaches and concepts of the discipline in accordance with the developments and applications in the cyberspace. International relations
practices and theories have influenced deeply from the interactions in cyberspace. It is evident that cyber developments will continue to affect international relations both as a discipline of study and as the type of engagement among states and non-state actors. States are, traditionally, the central to and most influential actors in international relations. However, some of the activities in cyberspace that states have limited or no control have challenged the roles of the state. Possible cyber-attacks to the citizens, military communications, and critical infrastructures pose threat to national security. the use of cyberspace for terrorist activities is another threat to national security that states have to deal with. These challenges pose threats to the strength of states in international relations.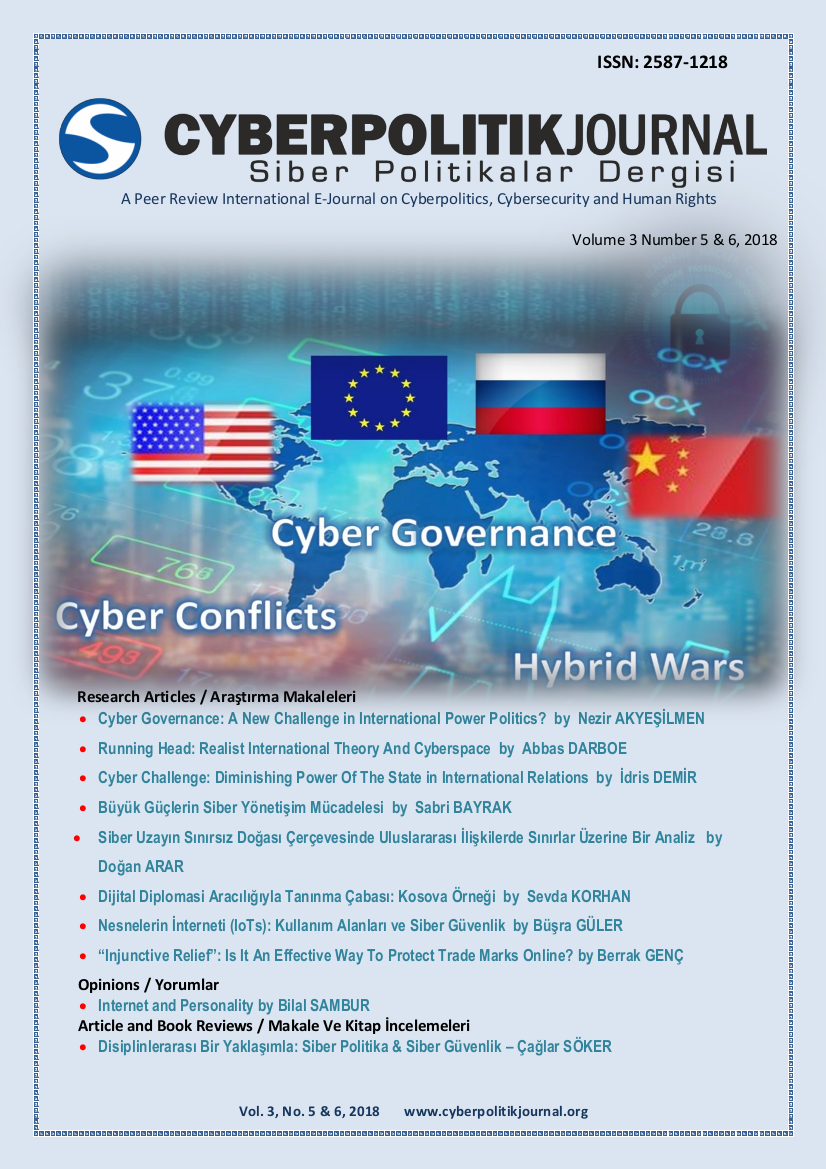 Downloads
How to Cite
DEMİR, İdris. (2018). CYBER CHALLENGE: DIMINISHING POWER OF THE STATE IN INTERNATIONAL RELATIONS. Cyberpolitik Journal, 3(5 & 6), 35-46. Retrieved from http://cyberpolitikjournal.org/index.php/main/article/view/41
Section
Research Articles
License
This work is licensed under a Creative Commons Attribution-NonCommercial-ShareAlike 4.0 International License.