RUNNING HEAD: REALIST INTERNATIONAL THEORY AND CYBERSPACE
Keywords:
Cyberspace, Realist theory, Cyber anarchy, internet, high politics, cyber arms race
Abstract
The emergence of cyberspace as a domain in international relations has once again divided
scholars of International Relations into various groups – each trying to explain the domain
from their perspective. Two main groups of scholars stand out to explain this domain –
Realist international theorists and Liberal theorists. Looking through the realist lenses, we see
cyberspace as an ungoverned terrain and competition for dominance within this terrain is
inevitable. Even whereas scholars remain divided on their understanding and analysis of this
domain, the fact is that very little ink is devoted by scholars on the issues. Thus, the objective
of this paper is to ponder and reflect on this domain through the realist lenses. The goal is to
contribute to the ongoing debate on the subject matter by making analysis from the scanty
literatures that exist on the issue. The paper seeks to examine the realist narrative of
cyberspace ranging from the nature of cyberspace, the actors, the goal of states in cyberspace,
etc. The conclusion this paper has reached is that realist narrative of cyberspace is pessimist in
nature and the theory explains cyberspace mainly in terms of power politics. Consequently,
there is need for a more coherent theory to explain cyber power in international relations.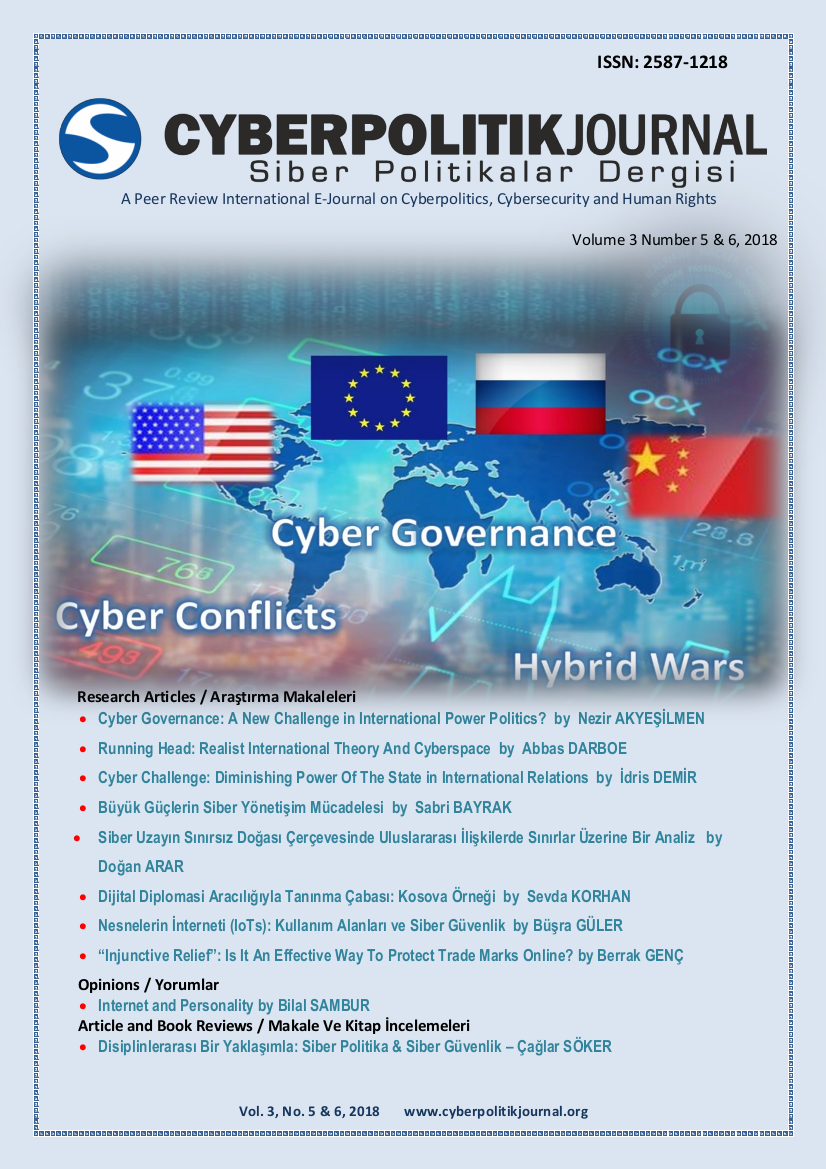 Downloads
How to Cite
DARBOE, A. (2018). RUNNING HEAD: REALIST INTERNATIONAL THEORY AND CYBERSPACE. Cyberpolitik Journal, 3(5 & 6), 22-34. Retrieved from http://cyberpolitikjournal.org/index.php/main/article/view/38
Section
Research Articles
License
This work is licensed under a Creative Commons Attribution-NonCommercial-ShareAlike 4.0 International License.