CYBER SPACE PERCEPTION AND CONSTRUCTIVIST THEORY
Keywords:
Constructivism, Cyber Space, Cyber Perception, International Relations
Abstract
With the developments in Information and Communication Technologies, the question of how the future will be shaped in cyber space where individuals, societies, states and other actors approach each other, change each other socially, politically and culturally and create new identities through mutual interactions and how the system will be made safe is beeing investigated. It is not possible to explain this system with existing theories and new approaches are needed. In this context, the discourses of constructivism, which give new perspectives to the discipline of International Relations, determine the identity and interests of the normative and intellectual structure, seem to be closer than other theories in explaining the nature of cyber space. The fact that the information that serves the interests in the cyber space expands rapidly and affects the masses, reveals the power of cyber perception. In order to shape the international system in the face of the power of cyber perception, perception management seems necessary.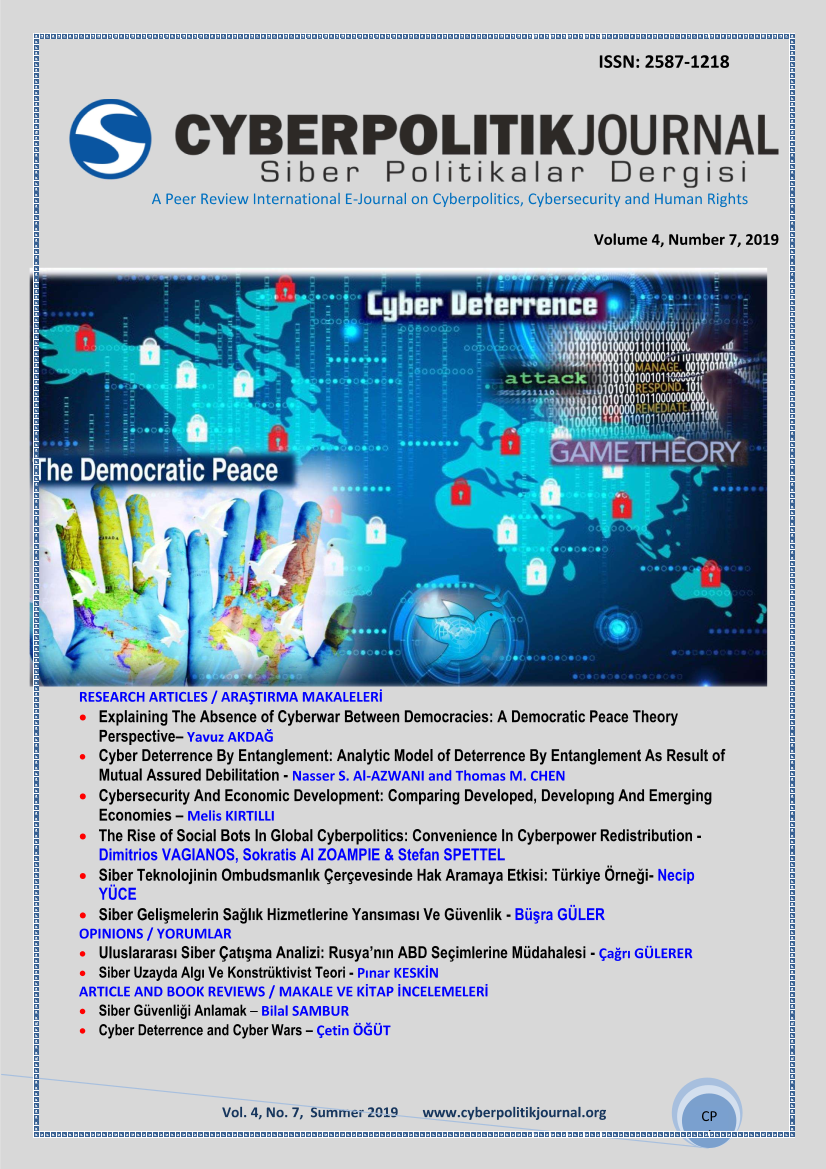 Downloads
How to Cite
KESKİN, P. (2019). CYBER SPACE PERCEPTION AND CONSTRUCTIVIST THEORY. Cyberpolitik Journal, 4(7), 139-152. Retrieved from http://cyberpolitikjournal.org/index.php/main/article/view/33
License
This work is licensed under a Creative Commons Attribution-NonCommercial-ShareAlike 4.0 International License.