ULUSLARARASI SİBER ÇATIŞMA ANALİZİ: RUSYA'NIN ABD SEÇİMLERİNE MÜDAHALESİ
Keywords:
cyber security, cyber conflict analysis, Donald Trump Jr., Russian hackers
Abstract
After the 2016 presidental elections, United States of America has been shocked with a deep cyber security gap. It had seen that being leaked of Democrat Party's candidate Hillary Clinton's e-mails is a security gap interests only Clinton; after the election it was claimed which a hacker group works for Russian Federation interfered to the elections seriously. An investigation has started after the triumph of Donald Trump Jr. at 2016 elections in United States of America, and the alleged claims were louded. While Trumps says there might be an intervention to the elections, Russian Federation asserted that there was no action of any hacker team which works for themselves. While it's searched how Russian hackers interfered to the elections in this work, the crisis between those two countries studied from the perfpective of cyber conflict analysis.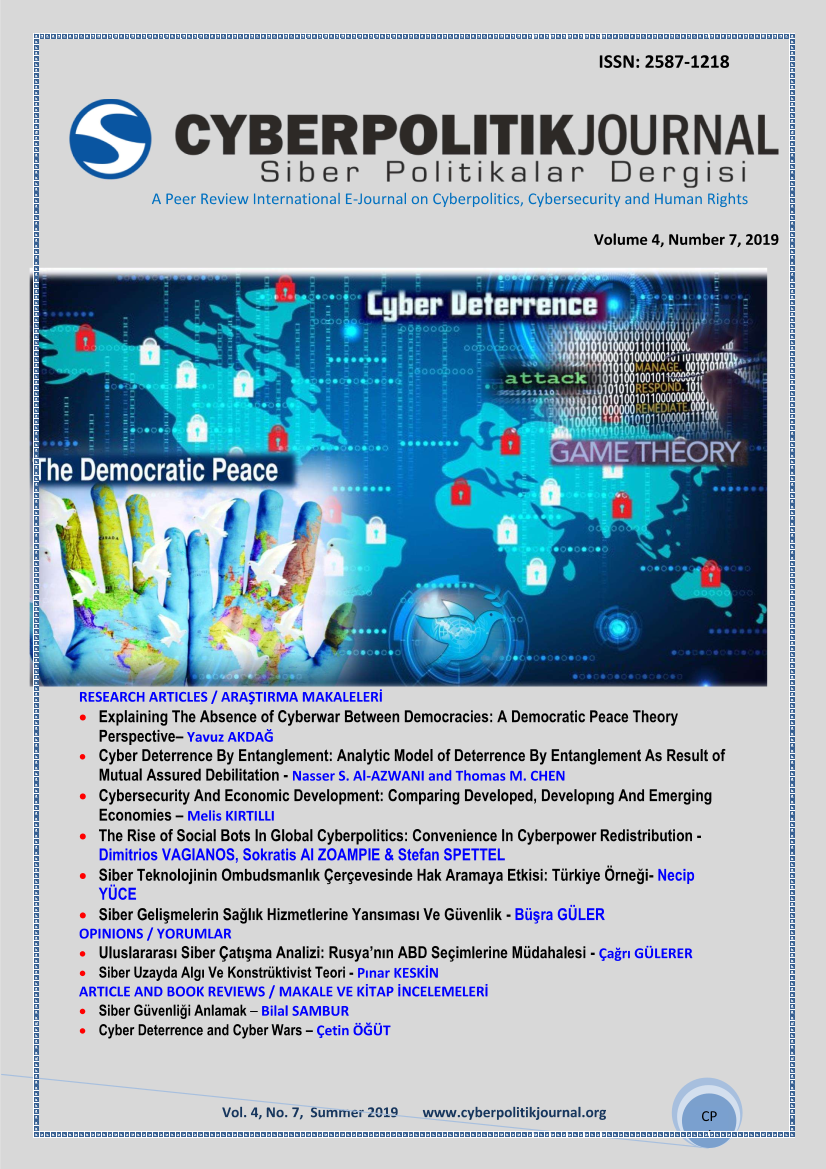 Downloads
How to Cite
GÜLERER, Çağrı. (2019). ULUSLARARASI SİBER ÇATIŞMA ANALİZİ: RUSYA'NIN ABD SEÇİMLERİNE MÜDAHALESİ. Cyberpolitik Journal, 4(7), 125-138. Retrieved from http://cyberpolitikjournal.org/index.php/main/article/view/32
License
This work is licensed under a Creative Commons Attribution-NonCommercial-ShareAlike 4.0 International License.