CYBERSECURITY AND ECONOMIC DEVELOPMENT: COMPARING DEVELOPED, DEVELOPING AND EMERGING ECONOMIES
Keywords:
Cybersecurity, Policy-Making, Policy Implementation, Economic Development, Collective Action
Abstract
Almost every state tries to take the necessary measurements to combat cyberterrorism and cybercrime. However, in most countries, cybersecurity governance lacks institutional arrangements and countries differ in their capability to organise and implement cybersecurity policies. Economic development is a requirement for effective policy-making. Since democracies survive better in economically developed countries and better policies are made in democracies, effective cybersecurity policies will be implemented in economically developed countries but internet usage should be also taken into account. Academic research on cybersecurity analyses includes different factors such as public awareness, cyber incidents, cyber weapons and the organisation of cybersecurity policies but, there is a knowledge gap about the effects of economic development on cybersecurity policy-making.
This article offers quantitative and qualitative analysis to trace the link between economic development and cybersecurity policy-making. It is concluded that in the field of cybersecurity, considering each state as a separate unit is a wrong approach because developing or emerging economies are not yet capable of producing effective cybersecurity policies. While the states are interconnected increasingly (connectivity), they are dependent on each other with cybersecurity more than ever before, thus the collective action problem arises. As a result of it, there is a need for international institutional framework for writing cybersecurity policies.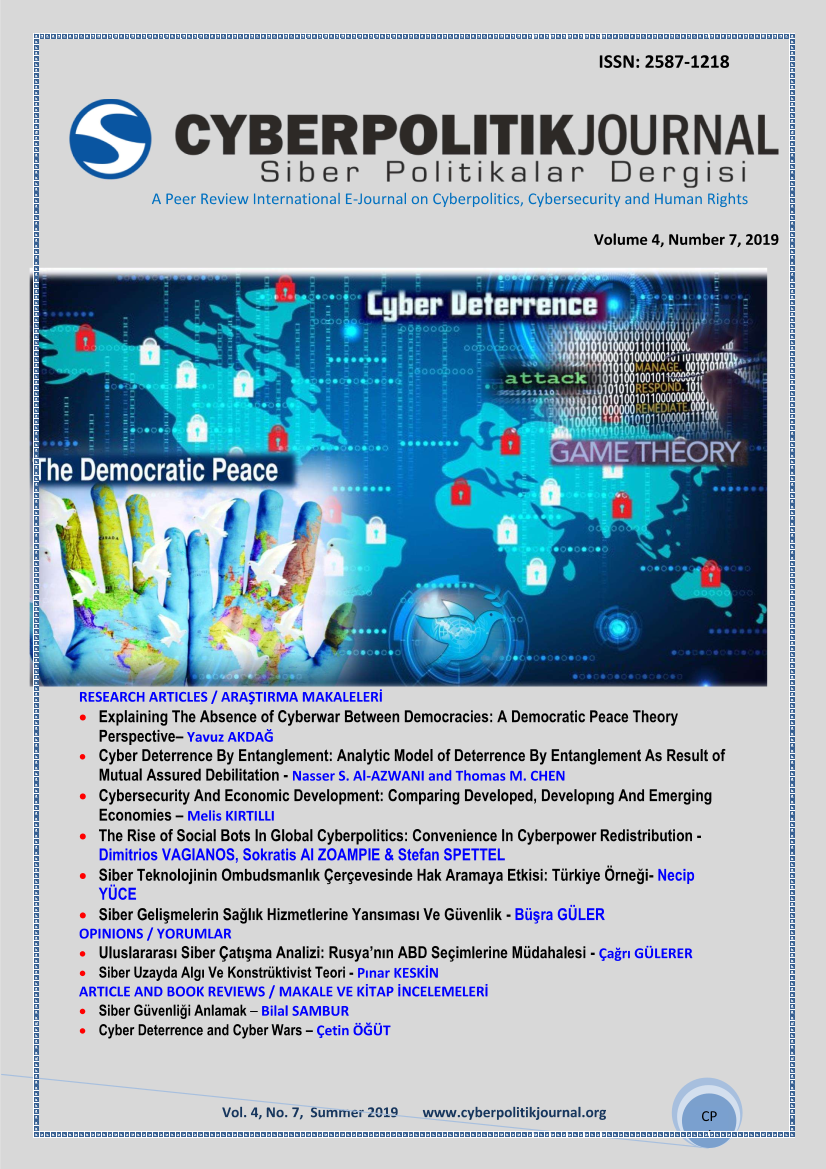 Downloads
How to Cite
KIRTILLI, M. (2019). CYBERSECURITY AND ECONOMIC DEVELOPMENT: COMPARING DEVELOPED, DEVELOPING AND EMERGING ECONOMIES. Cyberpolitik Journal, 4(7), 43-69. Retrieved from http://cyberpolitikjournal.org/index.php/main/article/view/28
Section
Research Articles
License
This work is licensed under a Creative Commons Attribution-NonCommercial-ShareAlike 4.0 International License.