CYBER THREAT AGAINST WOMEN: CYBER VIOLENCE
Keywords:
cyber violence, women, internet
Abstract
In parallel with the transformation that the societies experience in time, the notion of violence also changes. In the transformation process from traditional period to modern one, the forms of brutal/physical violence replace with comparatively thin and implicit violence forms and it shows that aggression impulse of humanity can be comparatively 'civilized'. Due to prevalence of the Internet in daily life, violence against women did not delay being adapted to cyber areas, the spook character of real life for women penetrate the cyber World in a short time. In this study, it is subjected that the wide spreading of violence against women through the internet by relying on the cyber violence experiences that the women faced. In the light of statistical data, current debates and the examples, it is proposed to reach to a general Picture regarding cyber violence against women. Women can easily be the target of cyber violence due to their disadvantaged social status and legal gap and especially social media is seen as a suitable ground for this. From violating of intimacy to stalking, from abuse to humiliation and blackmail, many forms of cyber violence threat the life of women. It is understood that women are not aware and cautious enough about the subject of cyber violence.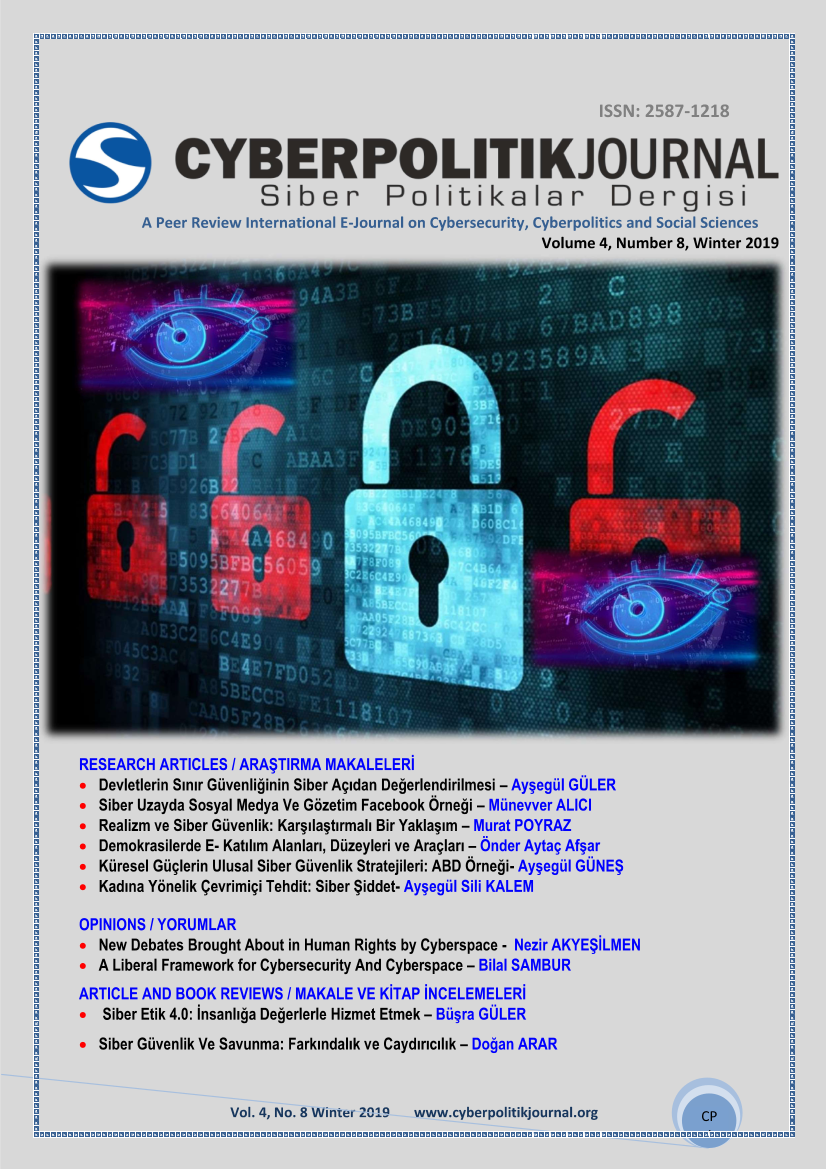 Downloads
How to Cite
KALEM, A. S. (2019). CYBER THREAT AGAINST WOMEN: CYBER VIOLENCE. Cyberpolitik Journal, 4(8), 259-272. Retrieved from http://cyberpolitikjournal.org/index.php/main/article/view/19
Section
Research Articles
License
This work is licensed under a Creative Commons Attribution-NonCommercial-ShareAlike 4.0 International License.