DEMOKRASİLERDE E- KATILIM ALANLARI, DÜZEYLERİ VE ARAÇLARI
Keywords:
Democracy, e-participation, e-democracy, e-government, Information and Communication Technologies
Abstract
Developing communication technologies have emerged as important tools with the potential to increase the opportunities for participation in democracies. It has significantly changed the patterns of participation by enabling the active participation of its citizens in decision-making processes. The emergence of Internet technologies has created a comprehensive debate about its potential impact on democratic processes. This has increased the expectations about the quality of democracy. New information technologies have introduced the concepts of e-democracy and e-participation in relation to democracy as an important form of political management. In this context, it is argued that the new opportunities provided by ICT will increase the representation power of representative democracies on a national scale and perhaps an important step towards direct democracy can be taken. E-democracy considered a good tool for restoring the diminishing interest in participation in democracy and democratic processes. In this study, it is aimed to examine the electronic participation form which constitutes the basis of democracy, e-participation tools and e-participation areas more closely. The main theme of the study is to examine the participation of citizens in political decision making processes on the basis of new information and communication mechanisms and internet infrastructure and to examine this e-participation within the framework of democratic theories.
The study evaluates the contribution of e-democracy and e-participation practices to digital processes through digitalization and aims to provide a basic framework that can be expanded in this context.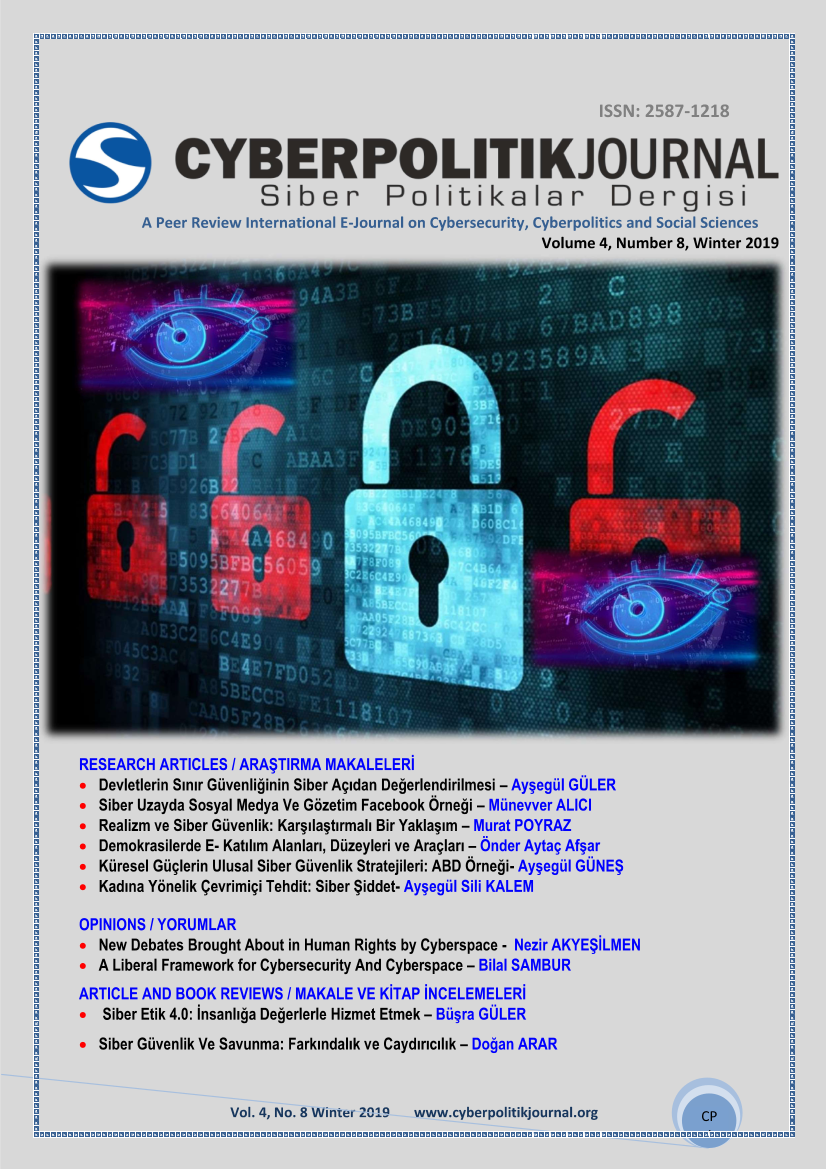 Downloads
How to Cite
AFŞAR, Önder A. (2019). DEMOKRASİLERDE E- KATILIM ALANLARI, DÜZEYLERİ VE ARAÇLARI. Cyberpolitik Journal, 4(8), 217-241. Retrieved from http://cyberpolitikjournal.org/index.php/main/article/view/17
Section
Research Articles
License
This work is licensed under a Creative Commons Attribution-NonCommercial-ShareAlike 4.0 International License.