REALISM AND CYBERSECURITY: A COMPARATIVE APPROACH
Keywords:
Realism, cybersecurity, cyberspace, nation-state, International Relations Theories
Abstract
This article aims to analyze the relationship between cybersecurity and realism, which is one of the founding debates in IR discipline. In addition to this, it also examines the security perspective of realism and cybersecurity. The security perspective of realism is that there must be no threat to values gained. In terms of the realist approach, the state is the only actor whose security can be threatened and who can threat security and can provide a secure environment. The birth of cyberspace has brought with a lot of positive and negative facts that directly relate to states. Initially, state that is accustomed to physical threat did not show any interest in threats that comes from the cyber area. However, it has been changed by practical events. Attacks that can take place within seconds have altered the security perception of the states.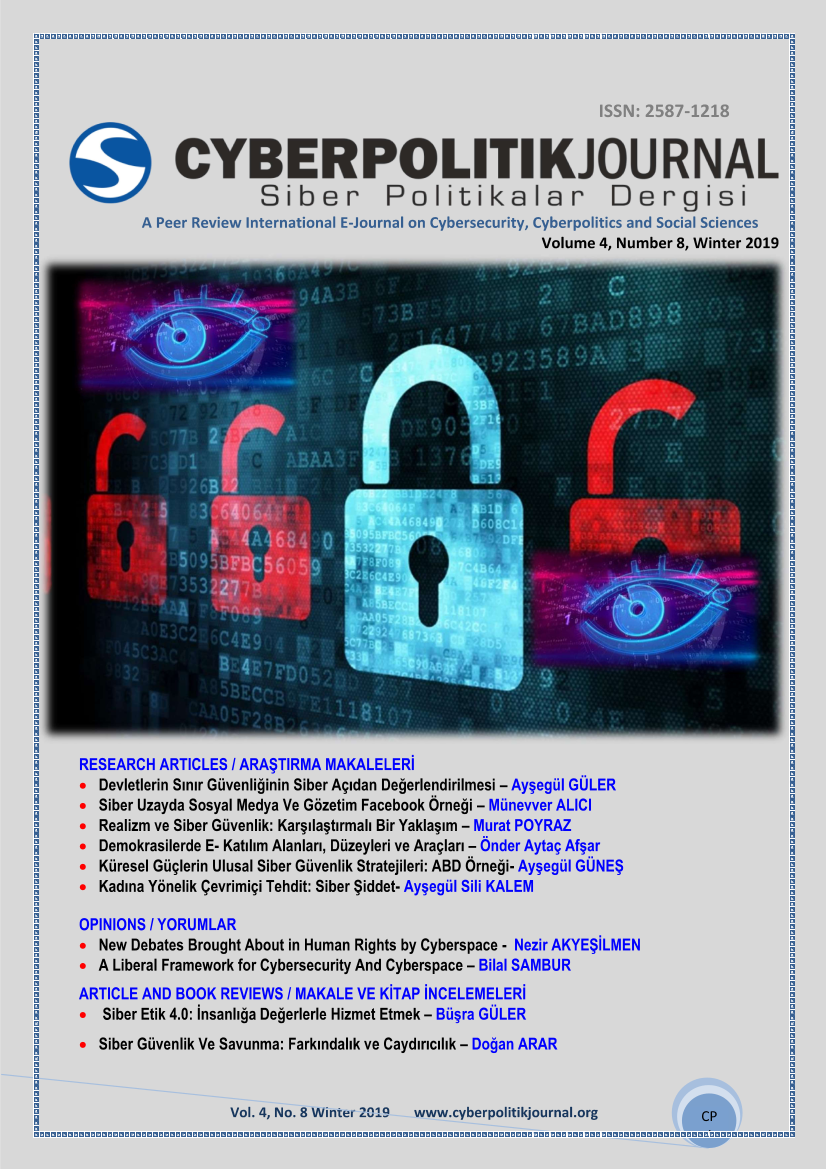 Downloads
How to Cite
POYRAZ, M. (2019). REALISM AND CYBERSECURITY: A COMPARATIVE APPROACH. Cyberpolitik Journal, 4(8), 203-216. Retrieved from http://cyberpolitikjournal.org/index.php/main/article/view/16
Section
Research Articles
License
This work is licensed under a Creative Commons Attribution-NonCommercial-ShareAlike 4.0 International License.