SİBER UZAYDA SOSYAL MEDYA VE GÖZETİM: FACEBOOK ÖRNEĞİ
Keywords:
surveillance, cyber space, social media, data surveillance, Facebook
Abstract
Surveillance is a practice as old as human history. This concept, which was crucial for the continuity of sovereignty in the premodern period, gained more importance in the modern era. With surveillance, human existence become more visible in many areas, from the production relationships, the functioning of the bureaucratic structures to the discipline of the criminal systems. The invention of the Internet and the development of technological tools have enhanced surveillance practices. More specifically, the advent of social media made the recording, the storage of personal data easier than ever before. Relying on the history of human surveillance, this study explored social media as a new system of surveillance. Facebook, which makes up the sample of this study, was discussed in relation to the concept of surveillance.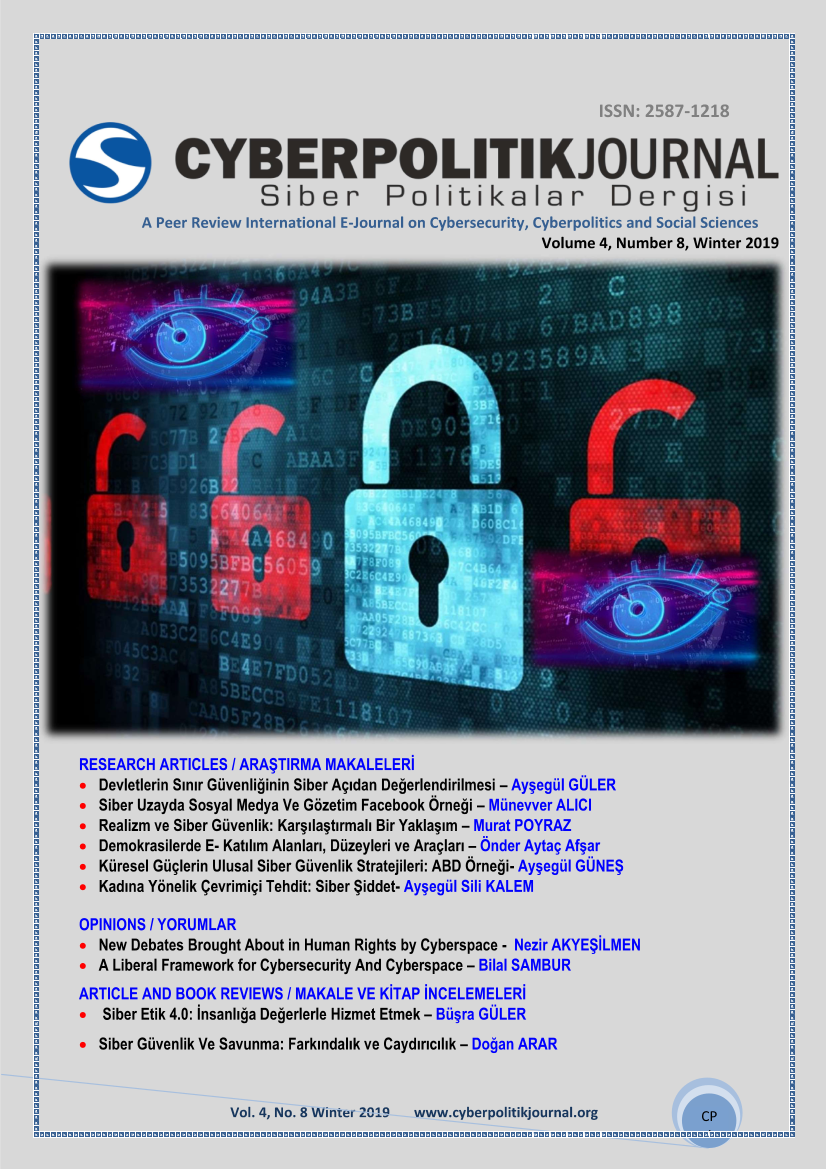 Downloads
How to Cite
ALICI, M. (2019). SİBER UZAYDA SOSYAL MEDYA VE GÖZETİM: FACEBOOK ÖRNEĞİ. Cyberpolitik Journal, 4(8), 183-202. Retrieved from http://cyberpolitikjournal.org/index.php/main/article/view/15
Section
Research Articles
License
This work is licensed under a Creative Commons Attribution-NonCommercial-ShareAlike 4.0 International License.