Social Contract in Cyberspace
Keywords:
social contract, Social Contract Theorists, Cyberspace, Online Contract, Cyber Security
Abstract
This study tends to point out why security is important in the anarchic cyber space field and the necessity of ensuring security and addressing the issue. The Social Contract theory and the arguments put forward by the theorists and the characteristics inherent in the nature of cyberspace are explained, in this context, the connection and effects of the security of cyberspace users, including individuals, companies and states, have been examined in detail. As a result of the cyber insecurity output of cyber attacks, the discussion of the necessity of a social contract or an online contract in cyberspace has been put forward in the literature, in addition, the compatibility of the contract described by the social contract theorists to the cyber space has been analyzed. It was concluded that establishing trust within a certain framework by creating a set of ethical rules instead of cyber insecurity will ensure the protection of the integrity of individual rights and state sovereignty.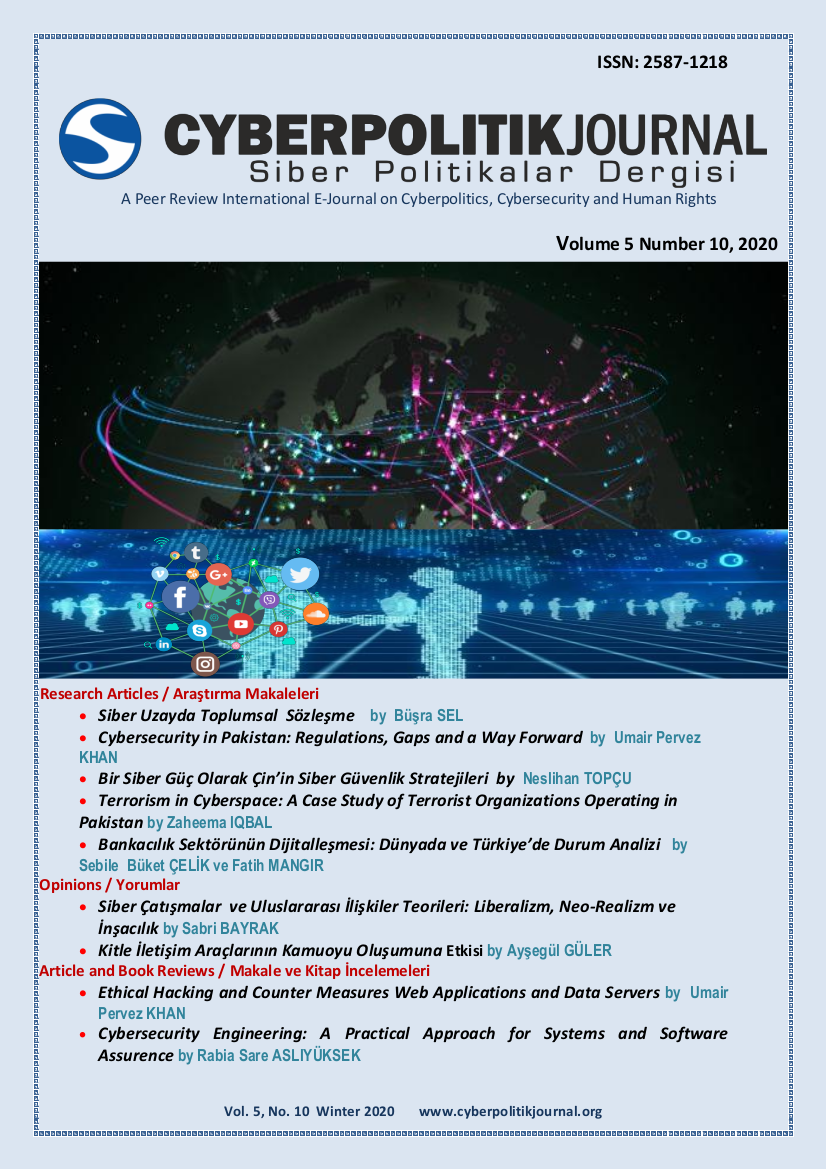 Downloads
How to Cite
Sel, B. (2020). Social Contract in Cyberspace. Cyberpolitik Journal, 5(10), 186-204. Retrieved from http://cyberpolitikjournal.org/index.php/main/article/view/105
Section
Research Articles
License
Copyright (c) 2021 Cyberpolitik Journal
This work is licensed under a Creative Commons Attribution-NonCommercial-ShareAlike 4.0 International License.