THE DECONSTRUCTION OF NATION-STATE POWER AND THE MATERIALIZATION OF CYBER-STATES
Abstract
The focus of this inquiry is the prospect of the decline of nation-states and the emergence of cyber-states as governing institutions, resulting in a technological form of government that is automated, intelligent, and with minimum human intervention. The design of this paper will define the 'what is' and the nature of a cyber-state by a posteriori reasoning, uncovering the differentiated and empirical components we can observe, globalization and computer networks, cyberwarfare and autonomous weapons systems, e-governance, e-economy and virtual currency, and the internet as a new social contract. The decline of the nation-state is not a proposition of elimination; it is a suggestion of metamorphosis. The tradition of political philosophy is to ask the question, what is an ideal regime form? The streamlined nature of technology has swiftly integrated into the human condition to such a degree, political science as a discipline has struggled to incorporate the hard sciences fast enough to catch up with the development of cyberpolitics. The discipline of economics, however, has given the best foundation for empirical integration.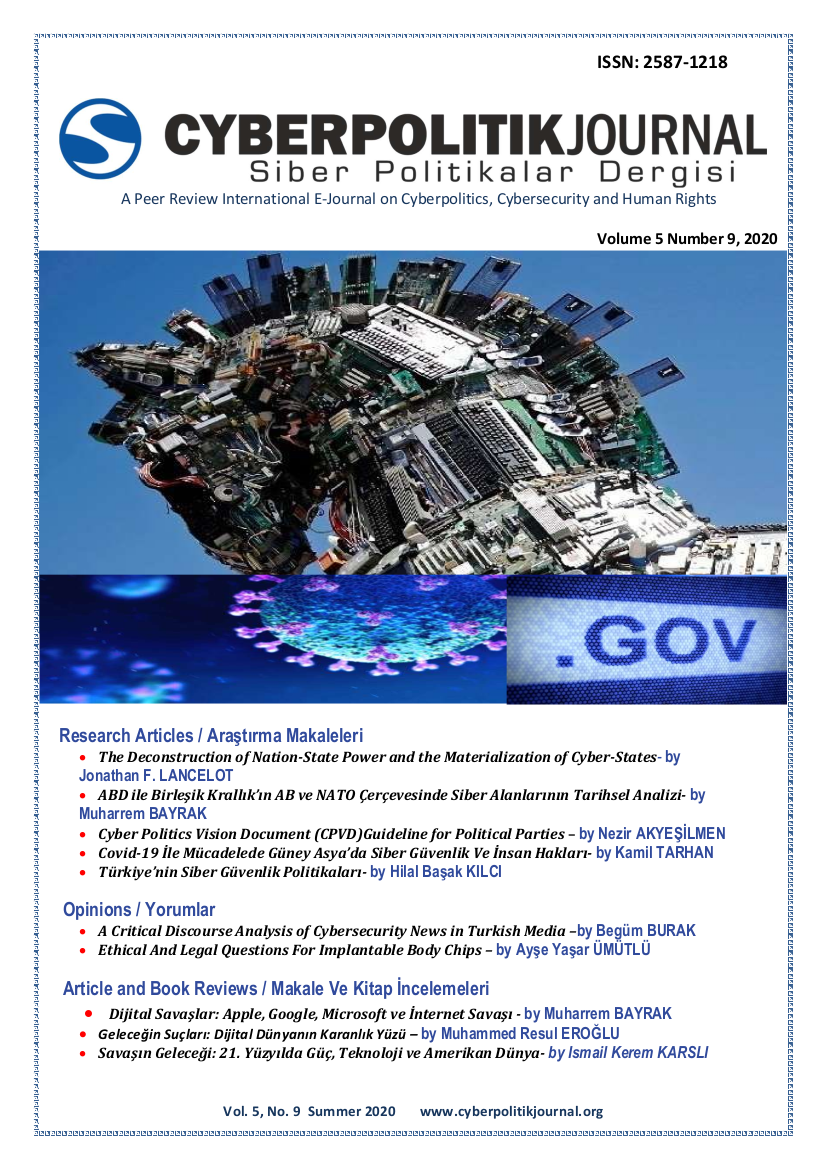 Downloads
How to Cite
LANCELOT, J. F. (2020). THE DECONSTRUCTION OF NATION-STATE POWER AND THE MATERIALIZATION OF CYBER-STATES . Cyberpolitik Journal, 5(9), 2-21. Retrieved from http://cyberpolitikjournal.org/index.php/main/article/view/1
Section
Research Articles
License
Copyright (c) 2020 Cyberpolitik Journal
This work is licensed under a Creative Commons Attribution-NonCommercial-ShareAlike 4.0 International License.